Sugarhill Gang rapper Big Bank Hank dead at 57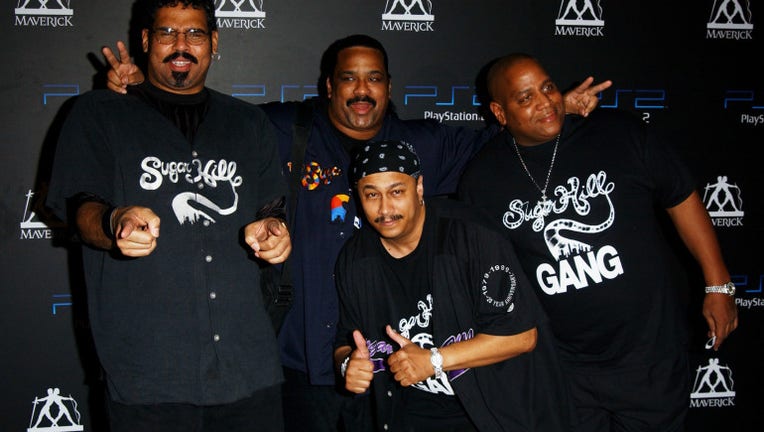 article


LOS ANGELES -- A member of the Sugarhill Gang, whose pioneering hit "Rapper's Delight" brought hip hop to mainstream audiences 35 years ago, died Tuesday of complications from cancer.

"Big Bank Hank," whose real name was Henry Jackson, died early Tuesday in Englewood, New Jersey, according to David Mallie, who manages the two surviving Sugarhill Gang members. The New York native was 57.
A beefy, boisterous presence onstage, Hank handled vocals in the early to middle portion of "Rapper's Delight," which despite its extended length -- one version was more than 14 minutes long -- became the first rap song to reach the Top 40 on the U.S. Billboard charts.
Jackson traded rhymes with bandmates "Wonder Mike" Wright and Guy "Master Gee" O'Brien and spoke some of the song's catchiest lines, including "Ho-tel, mo-tel, Holiday Inn/If your girl starts acting up, then you take her friend."
Wonder Mike and Master Gee issued a statement Tuesday:
"So sad to hear about our brother's passing. The 3 of us created musical history together with the release of Rapper's Delight. We will always remember traveling the world together and rocking the house. Rest in peace Big Bank."
The three friends were unknown MCs when producer Sylvia Robinson recruited them to record the song for her rap label, Sugar Hill Records.
Released in fall 1979, "Rapper's Delight" became a novelty hit and a staple at dance clubs well into 1980. It was born from the emerging New York hip-hop scene of the late '70s, in which young rappers gathered in clubs and exchanged rhymes over instrumental breaks from popular songs, most notably Chic's hit "Good Times."
"Rapper's Delight" also borrowed its bass line and other flourishes from "Good Times," prompting threats of legal action by Chic co-founders Nile Rodgers and Bernard Edwards. After a settlement, Rodgers and Edwards were listed as co-writers of the song.
"It felt like a new art form," Rodgers said later of "Rapper's Delight."
In 2011, Rolling Stone ranked "Rapper's Delight" at No. 248 on its listof the 500 Greatest Songs of All Time.
People we've lost in 2014