Suspect charged in alleged Snohomish County crime spree after deputies find him hiding in car trunk
EVERETT -- The Snohomish County Prosecutor's Office has charged Travis Engelen in three separate cases. The most serious charge is First Degree Robbery Committed While On Community Custody for allegedly hitting a Lake Stevens homeowner in the head with a stick and stealing a Ford F-250 pickup truck on Nov. 25th.

He has been charged with Attempting to Elude a Pursuing Police Vehicle and Possession of Stolen Vehicle after police say he stole a black Mustang on the same day. Deputies later found him hiding in a stranger's trunk in a Marysville Wal-Mart parking lot.

Engelen is also charged with Second Degree Identity Theft and Second Degree Possession of Stolen Property after the Property Crimes Unit says he used a stolen credit card on Nov. 3rd that was taken from a woman's truck after her window was smashed while she hiked the Centennial Trail near Lake Stevens.

UPDATE: Snohomish County deputies and Marysville Police arrested accused car thief and vehicle prowler Travis B. Engelen Friday, November 25. Authorities say he was hiding in a trunk at Walmart. About 4:53 PM, Snohomish County Sheriff's deputies were alerted to a vehicle theft that had just occurred in the 600 block of Sunnyside Blvd in Lake Stevens.

On arrival, deputies learned a suspect had tried to steal one vehicle then confronted a homeowner whom he allegedly hit in the head with a stick. The suspect then stole a second vehicle, the victim's farm truck, and fled northbound.

A short time later, a deputy located the stolen truck at the Wal-Mart at SR-9 and 64th ST NE. Deputies searched the area with a K9, assisted by Marysville Police. While searching the area, a citizen reported a suspicious person matching the suspect's description who had possibly hidden in the trunk of an unoccupied car in the parking lot. The deputies located the suspect hiding in the trunk. The owners of the vehicle did not know him. The subject was identified as Travis Engelen.

Deputies have been searching for Engelen for outstanding warrants including Escape from Community Custody. Deputies are investigating Engelen for the crimes which occurred on Sunnyside Blvd. They are also working with Lake Stevens Police to determine if Engelen was involved in fleeing from another stolen vehicle there earlier in the day.


---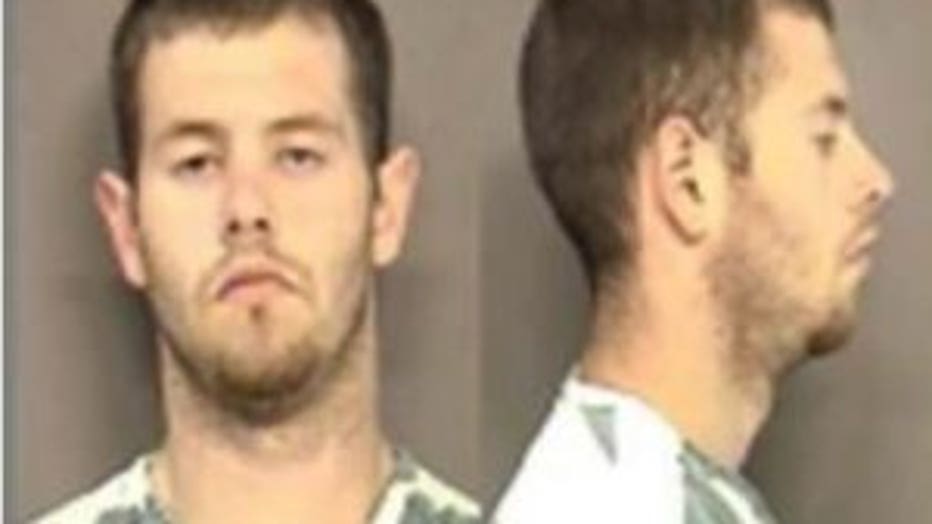 Car prowl suspect Travis B. Engelen wanted in Snohomish County


LAKE STEVENS  --  Marnie Berg says the person broke into her truck while she hiked the Centennial Trail near Lake Stevens a few weeks back can take a hike themselves.

"That was my truck! That was my stuff! And now they've got my wallet. I had to cancel all my credit cards," says Berg.

Now, Snohomish County detectives are looking for 27-year-old Travis B. Engelen.  They believe he used Marnie's stolen credit cards.

"Because they used my credit cards at multiple locations, we were able to pinpoint transactions and go back to those places, get footage to see who used those purchases.  They got away with gasoline and some purchases but we got their picture," says Marnie.




Investigators say Engelen is armed and dangerous and has a history of stealing cars, along with felony warrants from the Department of Corrections.

Marysville Police says he eluded officers twice; even driving a stolen car into oncoming traffic.  While investigators track him down, they say there is a valuable lesson to be learned here.

"We're really asking the public to not leave your valuables in the cars. It's said all the time. However, people just aren't paying attention to that. They're going to the gyms, leaving their wallets and purses in there while they work out.  Even in the shopping stores, they turn their back for one moment and keep their purses open rather than leaving it on their person and people are stealing it," says Sgt. James Maples.

While Marnie says she's learned that lesson the hard way, she's taking the high road and sharing her warning so other hikers don't fall victim to predators at the trailhead.

"It's sad and it's wrong and I hope he gets caught," says Marnie.

Detectives say Engelen is moving back and forth between the unincorporated areas of Snohomish, Monroe and Granite Falls.  If you know where police can find him, call Crime Stoppers anonymously at 1-800-222-tips. There is a cash reward of up to $1,000 for information leading to his arrest.