Suspect painted racist message at Gig Harbor school, set fire that damaged classrooms, police say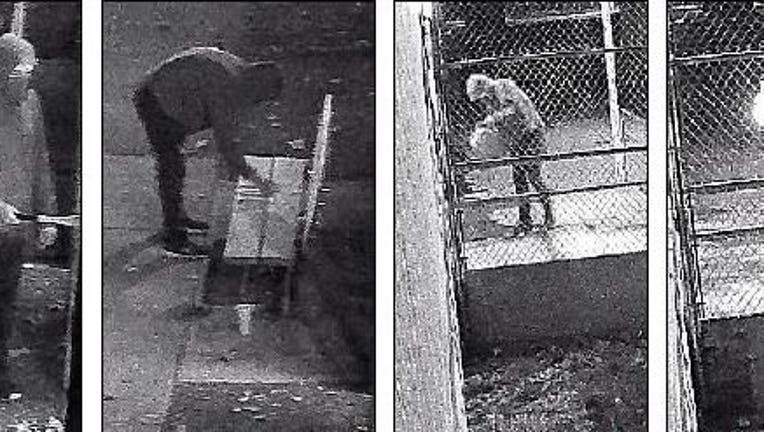 article
TACOMA, Wash. -- The Pierce County Sheriff's Department asked Friday for the public's help to identify a suspect who detectives say spray-painted a racist message at Peninsula High School in Gig Harbor and set a  fire at the entrance to a portable building early Wednesday morning that damaged classrooms.

At 3 a.m. Wednesday, the "pictured suspect spray painted a racist message in the high school parking lot and then spray painted a message about a previous arson on a memorial bench outside the main entrance" to the high school," the department said. "The same bench was set on fire on the night of Sunday, September 26th, 2016, there were no arrests in that case."

Detectives did not release details on the racist message.




The department said the suspect attempted to smash a library window with a baseball bat, then poured gasoline on the entrance to a portable building and lit it on fire, resulting in more than $60,000 in smoke damage to eight classrooms in the building.

The suspect appears to be a young white male wearing dark pants, a dark hooded jacket hoodie and had a mask or bandana over his face, the department said.

Crime Stoppers of Tacoma-Pierce County is offering a reward of up to $1,000 for information leading to an arrest and charges filed for the person in this cae. Call 800-222-TIPS. All calls remain anonymous.