Suspected serial killer held after 7 women's bodies found; there may be more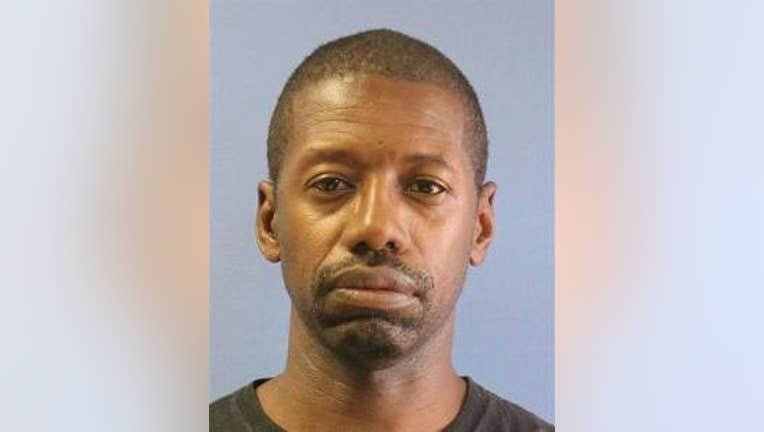 article


HAMMOND, Ind. (CNN) -- An Indiana man told police he "messed up" by killing a woman in Hammond, then came clean, leading them to several more bodies in nearby Gary, Ind., Hammond Police Chief John Doughty said Monday.

Doughty stopped short of calling Darren Deon Vann a suspected serial killer, but left the possibility open if police are able to connect the convicted sex offender to any of the six women found in Gary over the weekend.

"If we directly attach him to it, we can make that assumption," he said, adding that Vann's statements lead authorities to believe there are "possible other victims." Some cases may date back 20 years, based on what Vann has told police, the chief said.

Text messages would be Vann's undoing, Doughty said.

Vann, 43, ordered a prostitute through the backpage.com site serving Chicago and arranged a Friday meeting at a Motel 6 in Hammond with Afrika Hardy, 19, the chief said.



The person who arranged the meeting, whom Doughty described only as "a facilitator," later texted Hardy and received "suspicious texts" she believed were from Vann, the chief said.

She and another person went to the motel to check on Hardy, according to a probable cause affidavit. They found her body in a bathtub.

Using a phone number provided by the facilitator, police electronically tracked Vann down, the chief said.

A search warrant obtained for the vehicle police believe Vann drove to the motel as well as his home yielded a number of items that connect him to the scene, according to the affidavit. The search turned up clothing similar to the clothing worn by a man captured on surveillance video leaving the motel room, the same brand of condoms found inside the room and a cell phone that matched the description of Hardy's.

In addition, Vann was wearing a shirt with a missing button. A button was found inside the room where Hardy was killed. The police affidavit said the shirt Vann was wearing when police questioned him matches the button from the room.

Vann told police he "messed up" and expressed surprise that he was found so quickly, Doughty said.

"He admitted his involvement in the Hammond incident" and began leading police to other bodies in Gary, Doughty said, adding that at this point, Vann is charged in only Hardy's death.

According to the affidavit, police found signs of a possible struggle in the motel room: a broken fingernail on the floor and the beds moved away from the headboards.

A former boyfriend of Hardy remembered her as a terrific person and friend. Michael Moore said they had dated in high school and continued to keep in touch.

"She was a really loving person. She was very funny, very outgoing. She always was pretty lively," he said. "It's crazy because, I mean, she was really -- she was an amazing person."

Seven women total

Police found three bodies at three abandoned houses in Gary early Sunday morning, and later that night were able to find three more bodies, one at a new location and two at one of the places where bodies were found earlier Sunday, Doughty said.

Hardy and three other women have been identified. Doughty and the Lake County Coroner's Office identified two of the women as Teaira Batey, 28, and Christine Williams, 36. Earlier Monday, Chelsea Whittington, a spokeswoman for Gary Mayor Karen Freeman-Wilson, identified the other two as Hardy and Anith Jones, 35, of Merrillville, who had been missing since October 8.

Only Jones had been reported missing, Doughty said.

The coroner's office said Williams and Hardy were strangled to death. The coroner listed two of the Jane Does as homicides but didn't elaborate on the cause of death. Doughty declined to say how the other five women died.

As for a motive, Doughty told reporters, "I don't have a specific reason he does this."

The Gary homes where the bodies were stashed were all within a 5-mile drive of each other.

Vann cooperated, gave police descriptions and accompanied officers to certain locations, the chief said.

Asked why Vann chose to cooperate, Doughty said he wanted to cut a deal with prosecutors but didn't provide further details.

"It was just something he wanted to do. That's all I can say," he said.

A man living next door to where one of the bodies was found told CNN affiliate WSBT that he believes the crimes occurred recently.

"Somebody had to come in there like last week or something, because (Northern Indiana Public Service Company) and the water company were there turning off the power and stuff, so there was no one in there," Justin Jones said.

The Indiana-born Vann is a convicted sex offender from Austin, Texas, police said. Records show he was arrested on unspecified charges while living in Cherry Point, North Carolina, in 1993.

He was convicted of aggravated rape in 2009 from a 2007 case, the Austin Police Department said in a statement. After serving five years in jail, he left for Indiana in June 2013, police said.

Vann is not a registered sex offender in Austin.

The police department there said detectives would be conducting a review of potentially related cases, asking anyone with information to contact its missing person and homicide cold case units.

Vann also had a conviction in Lake County, Indiana, that was "not in the sex offender category," Freeman-Wilson said.

Court records show Vann was accused of breaking and entering and intimidation in 2004.

"He certainly was cooperative. He led (police) to the locations of these bodies. Whether he was eager or not, I'm not in a position to say that," she said.

Several police agencies are now working the case, which could grow larger and expand to at least one other state, the mayor said.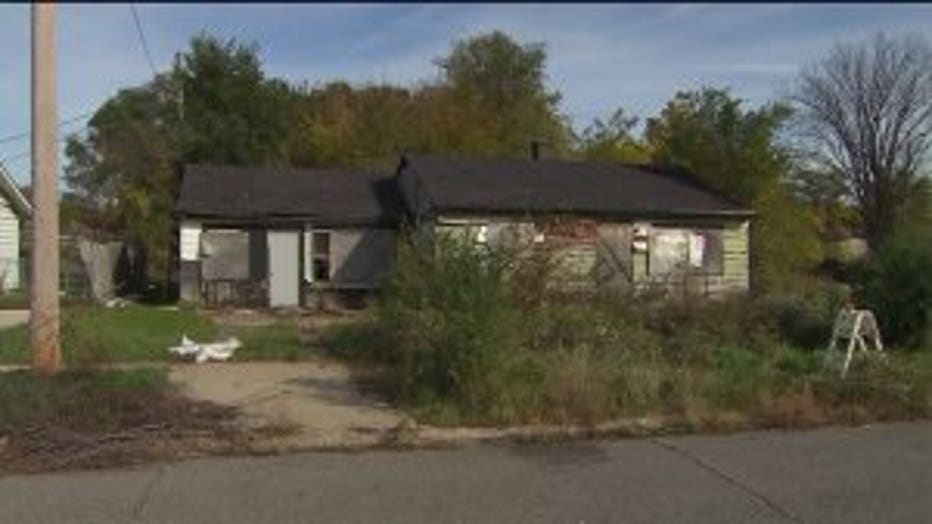 WGN-TV: The Lake County coroner's office confirms three more bodies have been located in abandoned homes in Gary.