Tech layoffs, high interest rates are having 'serious impact' on how people buy homes
A wave of recent layoffs, bank collapses and rising interest rates has sent shockwaves through the real estate industry – and experts say they are seeing its effects first-hand. 
Dale Boutiette, an agent with the Dale and Alla Team in San Francisco, told FOX Television Stations that he is witnessing its "serious impact" and how buyers are currently approaching the home buying process. 
"Those working for companies whose growth is slowing or declining and are seeing the prospects of layoffs in the near term are often pausing their home purchase plans or at least slowing their search considerably and adjusting their budgets," Boutiette shared. 
Last month, Facebook parent company Meta said it was slashing another 10,000 jobs and would not fill 5,000 open positions as the social media pioneer cuts costs. Earlier this year, Twitter cut 10% of its workforce, and other companies including eBay, Zoom, Slunk and Workday also announced layoffs.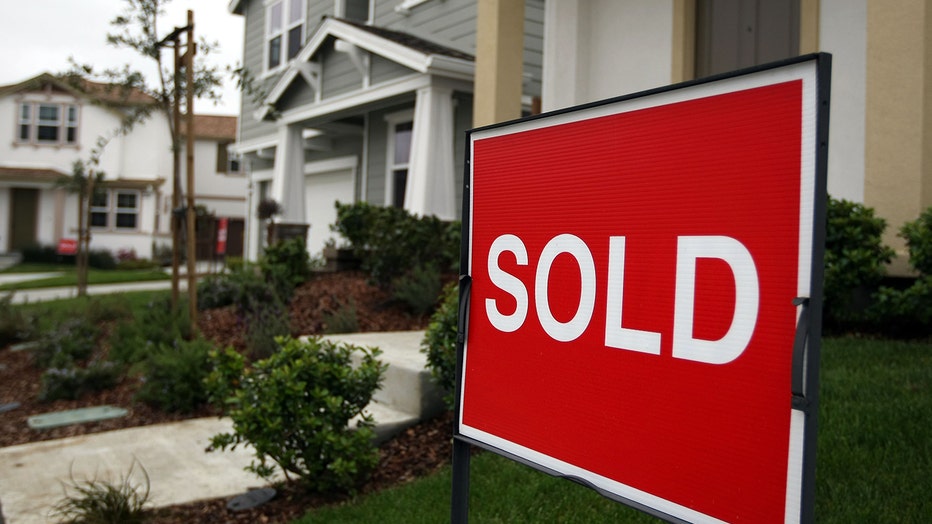 A sold sign is posted in front of a home at a new housing development May 4, 2009 in South San Francisco, California. A report by the National Association of Realtors says that pending home sales were up 3.2 percent to 84.6 in March as home buyers to
And experts say the impact isn't limited to buyers, but sellers too. 
"Generally, layoffs and lack of jobs mean fewer home sales," Lawrence Yun, the chief economist with the National Association of Realtors, told FOX. "It is not only about those who lost income source but even to those who have jobs but are fearful of losing." 
Michael Bellings, a San Francisco agent with Compass's luxury real estate team Bellings Brothers, told FOX he recently received calls from former clients in the major tech industries concerned about the market. 
"Interestingly enough, I've had a couple of seller calls from clients that bought from me last year, who are in the tech industry specifically … who were just a little bit nervous that they might get laid off and were running over their potential scenarios with me if that were to happen," Bellings explained. 
Homebuyers favor contingencies amid interest rate hikes, layoffs
In spite of the uncertainty, experts say buyers and sellers are feeling more confident writing contingencies into their contracts. In real estate, these clauses are a way of allowing a buyer or seller to back out of a deal if certain conditions aren't met.
"Buyers do and should feel comfortable putting contingencies into their offers to fit their circumstances and risk factors, and sellers are beginning to expect them," Boutiette continued. 
The most common is a financing contingency or loan contingency, which allows a buyer to cancel the contract of a home purchase without penalty and receive a refund of their earnest money deposit if they're unable to secure a mortgage, according to Rocket Mortgage.
With 2023's spike in interest rates to 6.125%, there have been less buyers able to compete in the market – giving homebuyers more leverage. 
RELATED: Mortgage rates hold firm
"Contingencies are a lot more common than they were at the height of the market," Bellings added. 
During the COVID-19 pandemic's hot real estate market, annual existing-home sales hit their highest mark since 2006, according to the NAR. Much of the country experienced tight inventory, multiple offers on rundown properties and houses selling for well over the asking price.
But at the end of 2022, 77% of agents reported that contingencies were coming back, and that buyers were less likely to waive them, according to a survey by HomeLight. With less competition, 51% of agents also said that buyers were able to make fewer offers on homes. 
Buyers still less likely to accept contingencies in competitive markets
But agents and experts warn that large markets may still experience bidding wars, and in these cases, buyers are less likely to find sellers willing to accept contingencies. 
"Buyers may desire to include, but sellers are likely to decline," Yun explained.
Boutiette added, "In situations where we know there will be multiple offers, buyers have to weigh adding contingencies against the possibility that they won't get the home if another buyer has a cleaner offer.  After all, in all cases, it is important to present an offer with the understanding that the seller is looking at two factors: price and likelihood to close. There is a trade-off in many cases, but buyers should always, always make sure to protect their interest as needed and put in contingencies that make sense for their circumstances." 
This story was reported from Los Angeles.