Texas prosecutor slayings: Wife of ex-official charged with murder


KAUFMAN COUNTY, Texas --The wife of a former justice of the peace was charged Wednesday with capital murder in connection with the slayings of a North Texas district attorney, his wife and an assistant district attorney, a law enforcement official said.

The overnight arrest of Kim Lene Williams is the latest twist in an investigation that had narrowed on her husband.


Online jail records do not list charges against Kim Williams, 46, and officials in Kaufman County, about 30 miles east of Dallas, wouldn't immediately comment on the reason for her arrest. But a law enforcement official with knowledge of the investigation told the Associated Press that Williams was arrested and charged with capital murder. The official said Williams was being held on a $10-million bond at Kaufman County Jail.

The official spoke on condition of anonymity because of the sensitivity of the ongoing investigation into the deaths of Kaufman County Assistant Dist. Atty. Mark Hasse in January and Dist. Atty. Mike McLelland and his Cynthia, whose bodies were found March 30 at their home in nearby Forney, Texas.

The official did not describe the evidence against Kim Williams. Authorities have searched the Williams home, that of Kim Williams' parents and a storage unit in nearby Seagoville.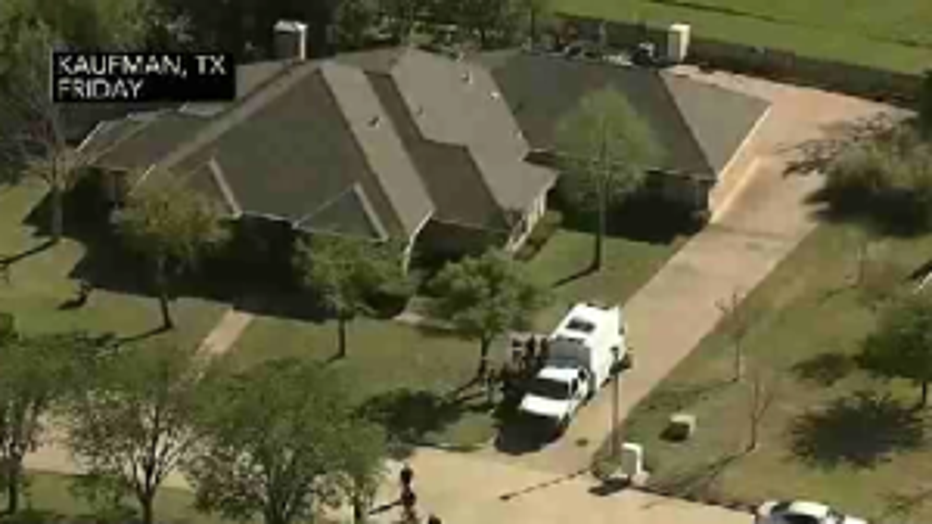 McLelland and Hasse prosecuted Williams' husband, Eric Lyle Williams, last year in the theft of three computers.  During closing arguments, the prosecutors presented testimony indicating that Williams had made death threats against a former girlfriend and a local attorney.

For more on this LA Times story, click here.