Third train derailment in 2 weeks in Grays Harbor County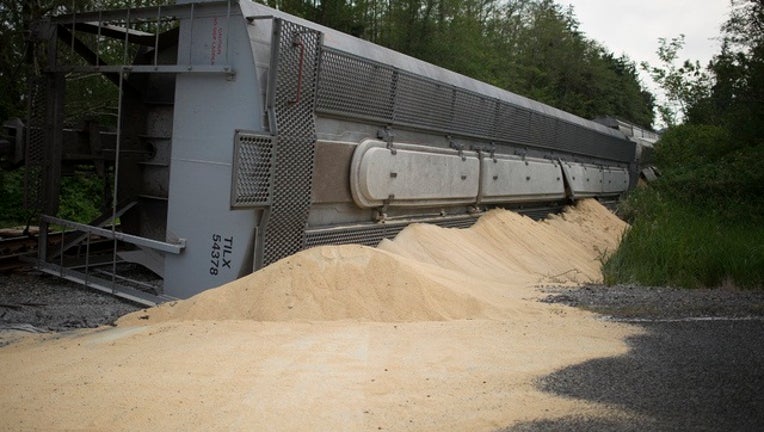 article


MONTESANO, Wash. -- Seven cars of a grain-hauling train derailed Thursday near Montesano, spilling its cargo and making it the third train derailment in Grays Harbor County in the past two weeks.

There were on injuries in the Puget Sound & Pacific Railroad derailment. But  the railroad's general manager, Larry Sorensen, said there is concern in the area because the county relies on the tracks for exports out of the harbor.

Crews are expected to be on the scene for several days to get the cars upright and the track fixed.

Last week, one car of a train jumped the track just west of Aberdeen, and later, on the east side of the city, one car of another train jumped the track.