'This is extremely tragic': Woman killed by stray bullet while working in chiropractic office in Burien


BURIEN, Wash. -- A 51-year-old woman was killed by a stray bullet at a chiropractic office in Burien, according to the King County Sheriff's office. Four suspects are at large.

The shooting happened at about 2:45 p.m. Wednesday, sheriff's Sgt. Ryan Abbott said.

The occupants inside an SUV fired "multiple rounds" at a 39-year-old man and his 15-year-old son walking on the sidewalk in the 15200 block of 1st Avenue South, Abbott said, adding it's unclear if the gunmen were targeting the man or his son, or both.

The intended target was not hit, according to the sheriff's office.

But "one of the rounds went through the window" of the One Source Chiropractic office and "struck the front office worker," Abbott said.

"She was just at work, doing her job, trying to provide for her family and a stray bullet" crashed through the window and struck the woman, Abbott said. "This is extremely tragic."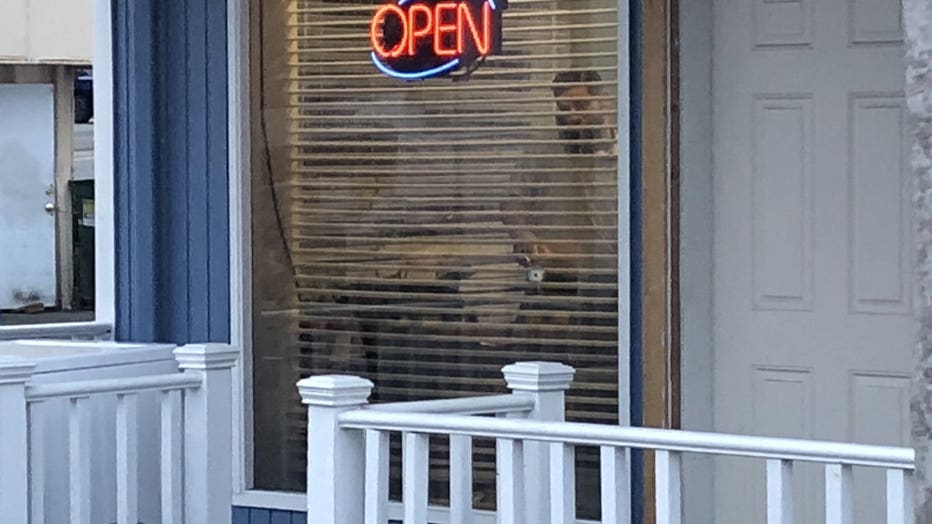 The shooting happened less than a block away from Highline High School. The school was placed on a lockdown and after-school clubs and athletics were brought inside, a spokesman for Highline Public Schools said.

There is a $1,000 cash reward if you have any information to help detectives solve this case. You can remain anonymous and submit a tip to Crime Stoppers by calling 1-800-222-TIPS or use the P3 Tips App on your phone.

Burien Mayor Jimmy Matta said he uses this chiropractic office and he knew the workers inside.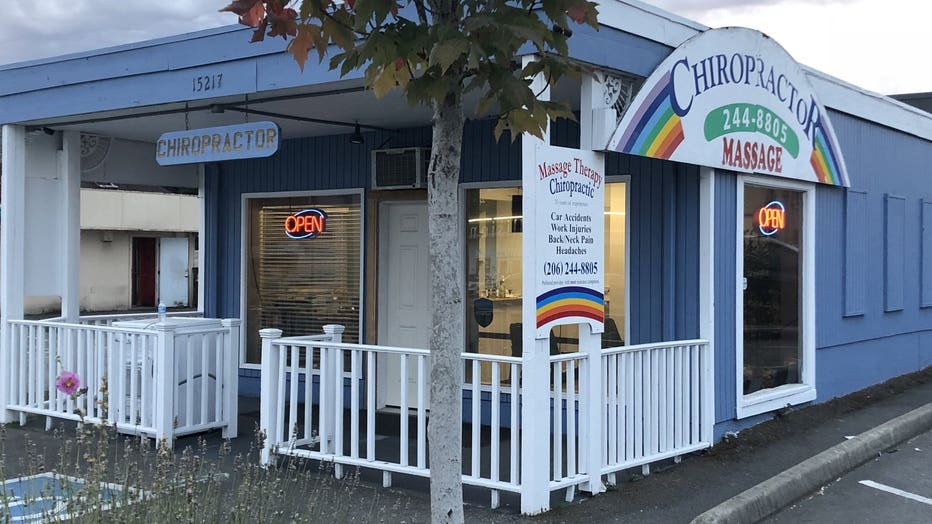 The chiropractic office in Burien where a woman was killed by a stray bullet.(Photo: Q13 News)


The city of Burien released the following statement:

"Earlier this afternoon, a woman lost her life due to a terrible incident of gun violence. We deeply regret this loss of life in our community. This is tragic for the victim and her family. Our deepest sympathies go to the families involved.

"We have full confidence in the Burien Police Department to fully investigate and bring those responsible to justice.

"We recognize this affects the entire community. We will be working with the Burien Police Department and King County Sheriff's Office to keep the community informed and to make sure everyone has the support and assistance they need to get through this difficult time."

This article will be updated when more information becomes available.