Turning tragedy into inspiration: Moms fight to end youth violence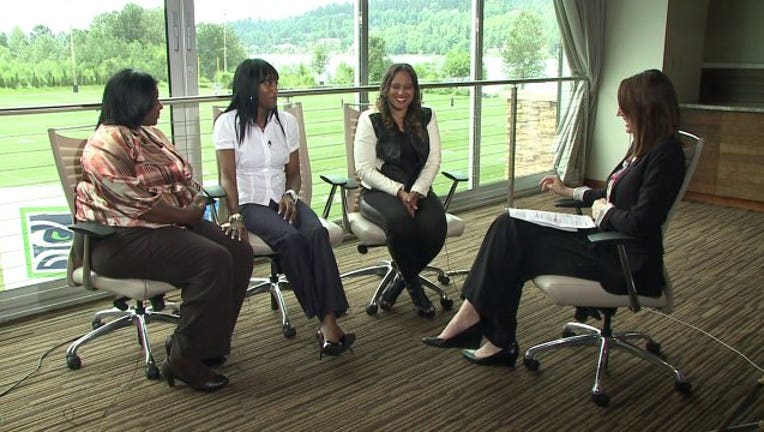 article


SEATTLE -- Shalisa Hayes, Devitta Briscoe, and Ayanna Brown are local mothers who are bonded by the unthinkable: they each lost their sons to youth violence. They are now turning their tragedies into inspiration, working on individual projects and together to honor the legacies of their sons: 17-year-old Billy Ray Shirley; 17-year-old Donald McCaney; and 12-year-old Alajawan Brown.

They are working with the support of 'A Better Seattle,' Seahawks Head Coach Pete Carroll's campaign to end youth violence. We met up with the ladies at the Seahawks practice facility to hear their incredible stories and how their friendship has motivated them to keep going.

This weekend, the women are hosting the second annual 'Mothers of Magnitude', an event Shalisa started to unite mothers who have lost children to youth violence to remind them that they are not alone.



Since the first event last year, 'Mothers of Magnitude' has expanded into becoming a resource for all mothers who have lost a child.

This year's dinner takes place on Sunday, May 25th. To learn more about how to attend, or how you can volunteer, click here.

The mothers have also each started their own groups in honor of their sons:


Click here to learn more about Coach Carroll's 'A Better Seattle' campaign, and how it works with these organizations and many more around the Puget Sound area.