Two children killed, 4 injured in I-5 crash that caused 11-mile backup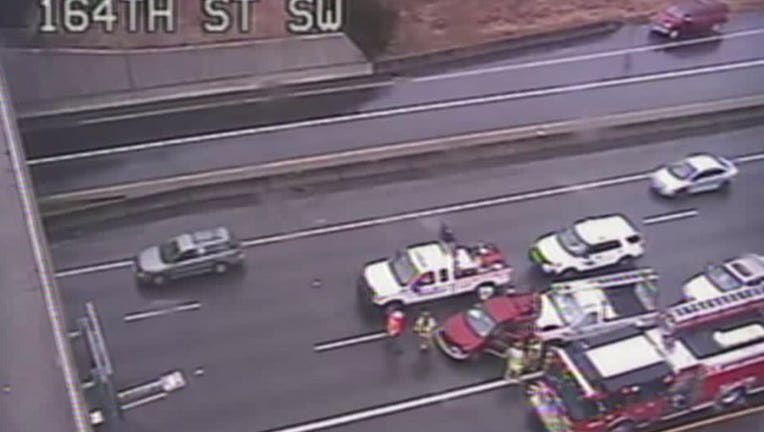 article
MILL CREEK, Wash. — A deadly pileup which caused a massive delay on Interstate 5 Friday evening took the lives of two children and injured four other people, according to the Washington State Parol.

A 12-year-old and 2-year-old were killed when a Ford pickup truck crashed into a minivan near Mill Creek.

Four others inside the minivan were injured including a 5-year-old boy and 7-year-old boy, who were taken to Harborview Medical Center. Danny Ivy, 43, and Melissa Ivy, 39, were transported to Providence Regional Medical Center in Everett.

The driver in the pickup truck was not injured along with the driver of another vehicle hit in the crash.

Troopers could not say how many people in the minivan were wearing seatbelts.

The crash is under investigation and no charges have been filed at this time.

The accident caused a severe traffic backup on Interstate 5 Friday evening. At one point, traffic heading north was backed up for 11 miles, the Washington State Department of Transportation said.

A GoFundMe account has been set up to cover medical and funeral costs. The family has set a goal of $12,000. For more information click here.