Two small earthquakes recorded in Snohomish County
SNOHOMISH COUNTY, Wash. -- Two small earthquakes were recorded Wednesday afternoon near Darrington.

According to the Pacific Northwest Seismic Network, a 3.1 magnitude quake struck at 12:11 p.m. about 21.3 miles ESE of Darrington.

At 1:20 p.m., a 3.5 magnitude quake was recorded about 20.7 miles ESE of Darrington.




The USGS also confirmed the two earthquakes Wednesday.

There were no immediate reports of injuries or damage.

The yellow dot on the map above shows a 1.9 magnitude quake recorded Tuesday around 4 p.m. near Mukilteo.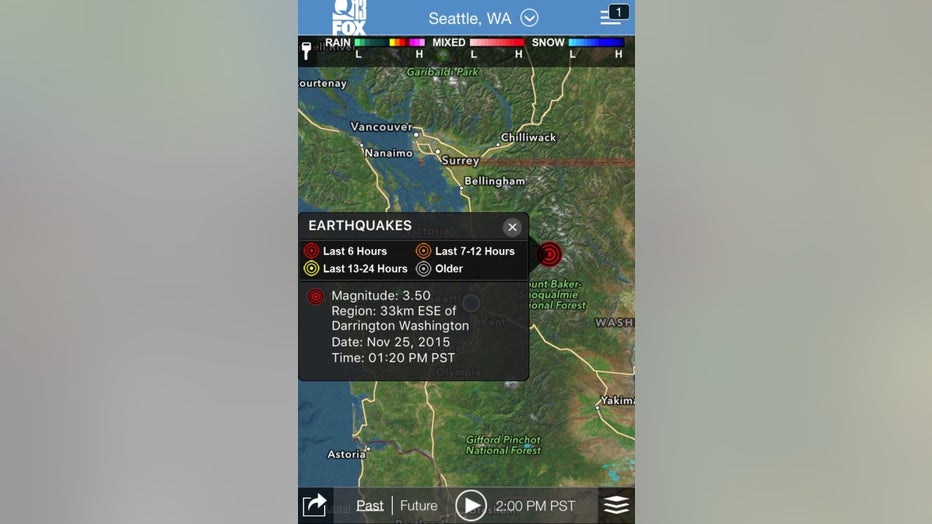 Track earthquakes in the free Q13 FOX Weather app