VIDEO: Suspect, Seattle officers stung by swarm of yellow jackets during arrest
SEATTLE - Several Seattle Police officers were stung by a swarm of yellow jackets last month while attempting to arrest an attempted carjacking suspect.
On Aug. 13 around 6 p.m., Seattle Police officers responded to a call about a suspect who attempted to carjack multiple people in east Queen Anne. 911 callers said the suspect blocked traffic and then tried to stop and take vehicles. He was apparently armed with a knife.
A short time later, officers located the 22-year-old man on Dexter Way N in a tunnel under Aurora Ave. N.
The suspect ran off and was caught in a grassy area nearby. However, when police tried to take him into custody, both the suspect and officers were suddenly swarmed by yellow jackets. All were stung several times.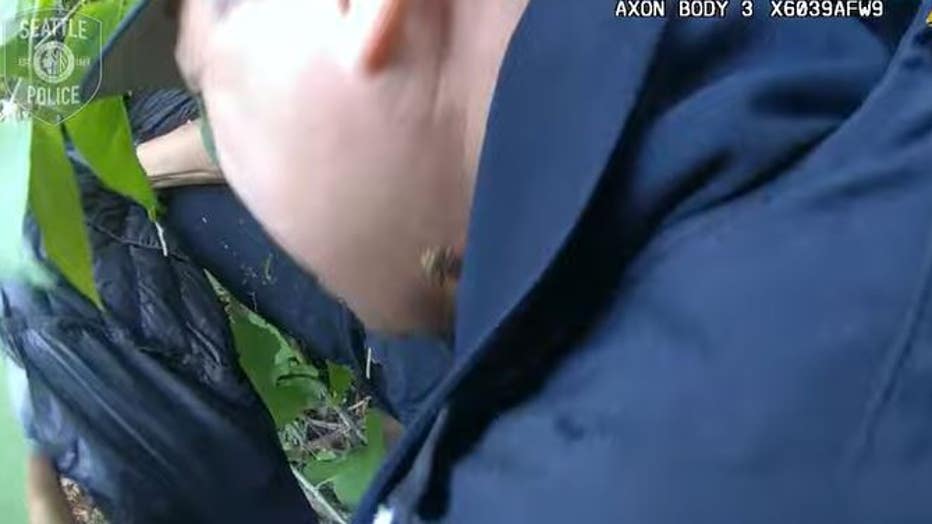 An officer and the suspect were taken to Harborview Medical Center for their injuries.
The suspect was then booked into King County Jail for investigation of assault, property destruction and attempted robbery.