Washington Health Plan Finder website taken offline on first day of open enrollment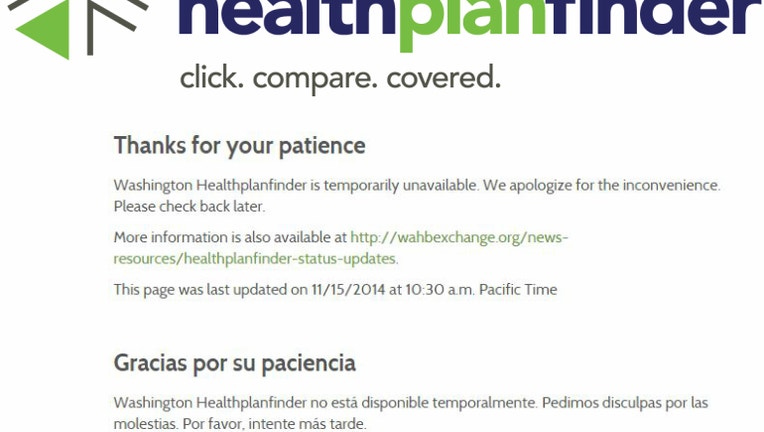 article


OLYMPIA -- Washington's Health Plan Finder website was taken offline Saturday because of an error in the system.

Officials said 2015 tax credit amounts were being calculated incorrectly.

Richard Onizuka, CEO of the Washington Health Benefit Exchange, said they had a quality control review in place to determine if there were any problems during the first few hours of open enrollment.

Understanding the challenge this could create for consumers, we are erring on the side of caution and taking the system offline to fully address the issue," Onizuka said. "The Exchange and Department of Social & Health Services (DSHS) staff will be working closely together to identify the solution and hope to have the site back up as soon as possible."

By Sunday morning, the site was once again up and running.

In Washington, open enrollment runs through February 15, 2015 with coverage starting as early as January 1st.

Several enrollment events were listed on the Health Benefit Exchange website. The events provide free, in-person help to sign up for health care coverage. Click here for a checklist of what to bring with you to sign up.