Woman accused of stealing truck with someone else's kids inside faces judge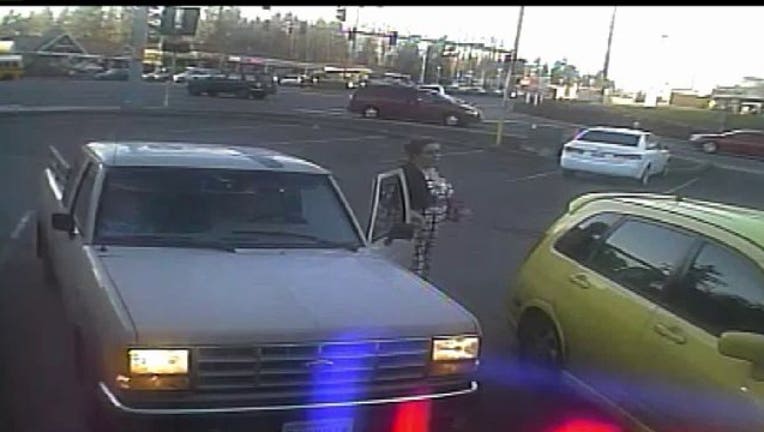 article


FEDERAL WAY, Wash — The woman accused of jumping into a parked pickup and driving off with a nearby mother's two children inside pleaded not guilty to kidnapping charges Monday.
50-year-old Natalie Hulme is being held in jail on $200,000 bail.

A surveillance video shows a woman, allegedly Hulme, jumping into a Colby Johnsen's parked pickup and driving off with her a 2-year-old and 5-year-old still inside the truck.  Johnsen can be seen frantically beating on the vehicle's window from the outside.

The incident happened in a Federal Way parking lot on Feb. 28.

"I was thinking, oh my goodness, I'm never going to see them," Johnsen said. "What am I going to do? What am I going to do. My children are gone."

Prosecutors said Hulme drove the truck all the way to a golf course in Kent, where she abandoned the vehicle and the kids and tried to steal another car. But a group of golfers were able to stop her and hold her for police.