Woman shot in the head in Seattle's First Hill neighborhood, suspect arrested
SEATTLE - A woman was arrested after shooting another woman in the head in Seattle's First Hill neighborhood on Wednesday. 
According to the Seattle Police Department (SPD), officers responded to a shooting near the corner of 8th Ave. and Madison St. at around 7:15 p.m.
When police arrived, they found a 41-year-old woman with a gunshot wound to the head. Officers provided first-aid until medics arrived to take her to the hospital. 
Authorities say her injuries were non-life-threatening.
Shortly after, officers found the suspect, a 36-year-old woman, and arrested her.
RELATED: Minor stabbed outside Mill Creek Dollar Tree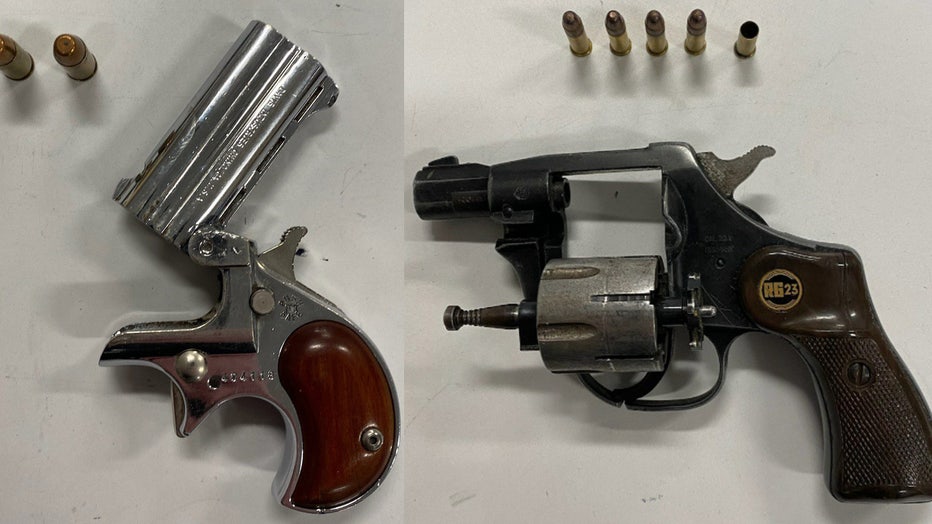 Seattle Police Department
The SPD says they served a search warrant at the suspect's apartment and recovered two handguns. Authorities later learned that the suspect was legally prohibited from possessing a firearm.
The suspect was booked into the King County Jail for investigation of assault and unlawful possession of a firearm. 
The victim's current condition is unknown.
This is a developing story.