Seahawks suspend fullback Derrick Coleman following arrest for alleged vehicular assault, hit-and-run


BELLEVUE — Seattle Seahawks fullback Derrick Coleman was arrested by Bellevue police on investigation of vehicular assault and hit-and-run Wednesday.

Coleman was booked into the King County Jail early Thursday morning. The Seahawks said he was indefinitely suspended from the team pending further information.




According to the Seattle Times, Coleman was driving a Dodge pickup truck in the 13600 block of Southeast 36th Street around 6 p.m. Wednesday when his vehicle hit a Honda Civic. After the crash, Coleman got out of the truck and walked away. The other driver hurt their collarbone in the crash, possible breaking it, the Times reported.

Police found Coleman nearby and he was arrested without incident for leaving the scene. A field sobriety test was performed on Coleman, but there's no indication that he was intoxicated.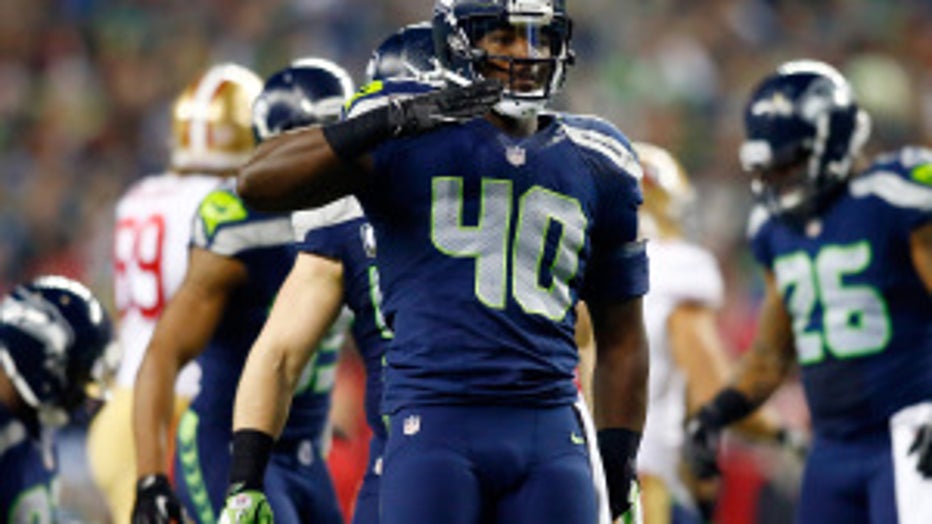 Fullback Derrick Coleman #40 of the Seattle Seahawks.


Bellevue police are slated to hold a press conference at 2 p.m. regarding the arrest.

Signed by the Seahawks in December, 2012, Coleman has essentially been deaf since the age of 3. He is the author of a book called "No Excuses: growing Up Deaf and Achieving My Super Bowl Dreams" that was published in July, the Times reports.

Coleman has one yard on two carries this season.

This story is breaking and will be updated shortly.