Adamant armed robber: Strikes out at coffee stand -- so he crosses street, hits gas station instead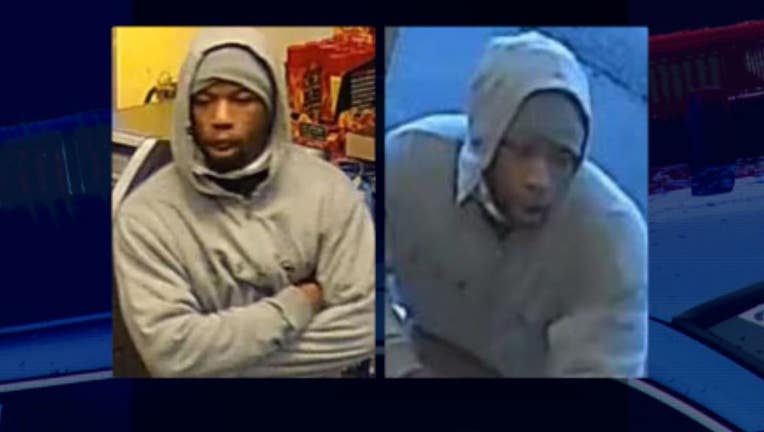 article
WANTED IN TACOMA --
An adamant armed robber strikes out at a Java joint -- so get this -- he walks across the street and hits a gas station instead.

Surveillance video shows him first walking up to the drive-thru window at the Green Bean coffee stand in Tacoma.

He hides his face with the sleeve of his sweatshirt as the barista slides open the window, then leans in with the handgun he's got that has a really long, extended clip.

Now, the worker isn't too shaken, putting her hand on her hip as she talks to him, telling him she can't get the register open to give him the cash.

He lingers for a little while, but neither she nor the registers budges, so he finally takes off.




"He went across the street to the Union 76 station and there he was actually successful in displaying a handgun, demanding money and fleeing with cash, says Tacoma Police Ofc. Loretta Cool. "When he was unsuccessful, obviously he just switched to his next viable target, which I think shows the propensity to rob anybody. He saw the store and went there, but he could have seen somebody in a car, approach somebody on foot."

Detectives think he's in his late 20's, about 6'0" and weighs around 180 pounds.

If you know his name, call an anonymous tip into:

CRIME STOPPERS: 1-800-222-TIPS

You must call the Crime Stoppers hotline with your tip to be eligible to receive a cash reward for information leading to a fugitive's arrest.

CLICK HERE for information on how to TEXT A TIP to Crime Stoppers.