Suspect charged after threatening Hispanic construction workers sentenced to probation


SEATTLE --  King County Prosecutors say the case against Casey Schmidt was dismissed from Superior Court and refiled in Mental Health court.    He entered a guilty plea to a gross misdemeanor and received 2 years of probation according to prosecutors.  A treatment plan was also established based on his needs.

Schmidt is scheduled for a review hearing on October 24th to confirm that he is on track with his treatment plan and has not committed any new crimes.

FUGITIVE UPDATE November 24, 2017 --
King County prosecutors have charged Casey Schmidt with malicious harassment after Seattle Police say he was identified thanks to Washington's Most Wanted tips to Crime Stoppers of Puget Sound.

Seattle Police detectives say cell phone video shows Schmidt threatening a group of Hispanic construction workers leaving a job site in early August.

Schmidt is 35 years old, 6 feet tall and weighs 235 pounds.




Detectives say he's believed to be living in his van that is similar to the one pictured below -- a white 2011 Mercedes Benz Sprinter van with Washington state plates ADZ4834.

If you spot his van, or know where Seattle Police can find him, call Crime Stoppers anonymously at 1-800-222-TIPS(8477), or use the P3 Tips App to submit your information.

CLICK HERE for step-by-step instructions on how to submit an anonymous tip to the P3 Tips App.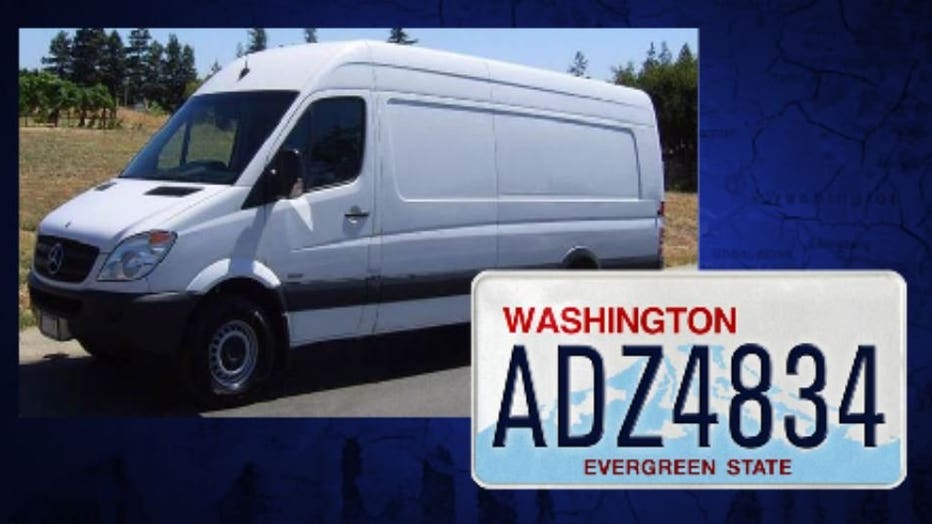 FUGITIVE WANTED IN SEATTLE September 1, 2017 --
Seattle Police are asking for the public's help to identify a man accused of attacking a group of Hispanic construction workers and threatening to kill them.

It happened on August 3rd as they left their job site near 10704 5th Avenue NE and walked through the parking lot of the Bevmo store.

Detectives in the Bias Crimes Unit are investigating the incident after the victims told police the suspect threw his phone to the ground in anger and shouted "What are you looking at? You  f****** Mexicans. Go back to your own country. You f****** Mexicans are pieces of s***. You are taking our jobs!"

One of the victims took a cell phone video of the suspect who  could be heard threatening to kill him.




Police say when they exited the store, the suspect punched and kicked three of them. "He obviously is mad about whatever, but the fact is this guy is taking it out on innocent victims. This guy really needs to be in custody before he hurts someone seriously," said Ret. Det. Myrle Carner with Crime Stoppers Puget Sound, who is offering a cash reward of up to $1,000 for information that leads to an arrest and charges in the case.

The suspect is described as white, in his 30's or 40's with a heavy build. He was wearing a blue polo shirt with a distinct logo.

If you can identify him, use the P3 Tips App to submit the information anonymously to Crime Stoppers or call 1-800-222-TIPS (8477).