VIDEO: Can you ID this bold package thief in Shoreline?


Can you identify this thief in Shoreline?

King County Sheriff's detectives say stole three packages containing a robot, a children's book, a part for a vehicle and a portfolio at around 3:30 pm on Dec. 13th. The items were worth more than $200.

Surveillance video shows her slowly driving past the home in the 16500 block of 21st Ave NE in Shoreline before backing up into the driveway, exiting the car, grabbing the packages from the porch and running back to her vehicle.

"Some of these boxes contained Christmas presents to children, there was a children`s book and a robot in there, so come on, let`s show a little bit more Christmas spirit than that to go around committing package thefts at this time of year," said King County Sgt. Cindi West.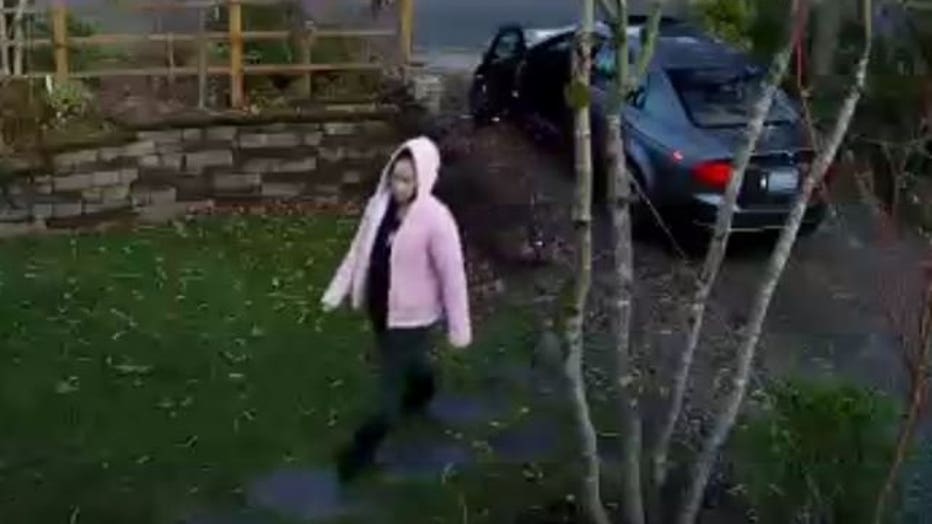 Detectives believe it is a dark grey Acura TL 2004-2008. If you know her name, use the P3 Tips App on your phone or submit it at www.P3Tips.com.

You can also call Crime Stoppers 1-800-222-TIPS (8477). It is anonymous and there is a cash reward of up to $1,000 for information leading to her arrest.