Seattle weather: More sunshine and warmer temps ahead
SEATTLE - A ridge of high pressure will bring warmer temperatures and more sunshine the rest of the week.
Wednesday morning brought brief showers as a front pushed through the region. Western Washington will have a nice mix of clouds and sunshine this afternoon with highs back in the low 50s.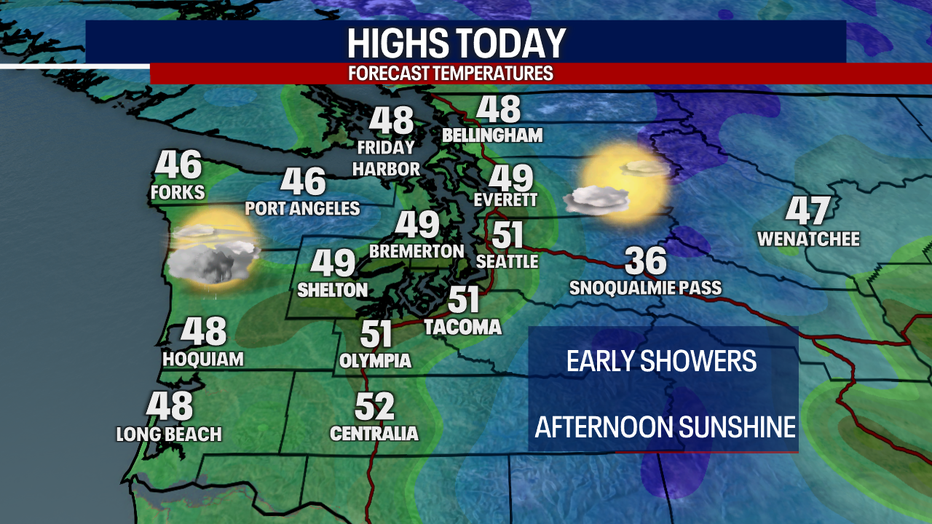 Fall and winter has been a doozy for California. Downtown Los Angeles has over a half inch more rain since October 1 than Seattle. San Francisco has us beat as well. L.A. has had far fewer rainy days with 37, as opposed to 97 in Seattle. That means they had some big soakers and atmospheric river events bringing a lot of rain in a short period of time.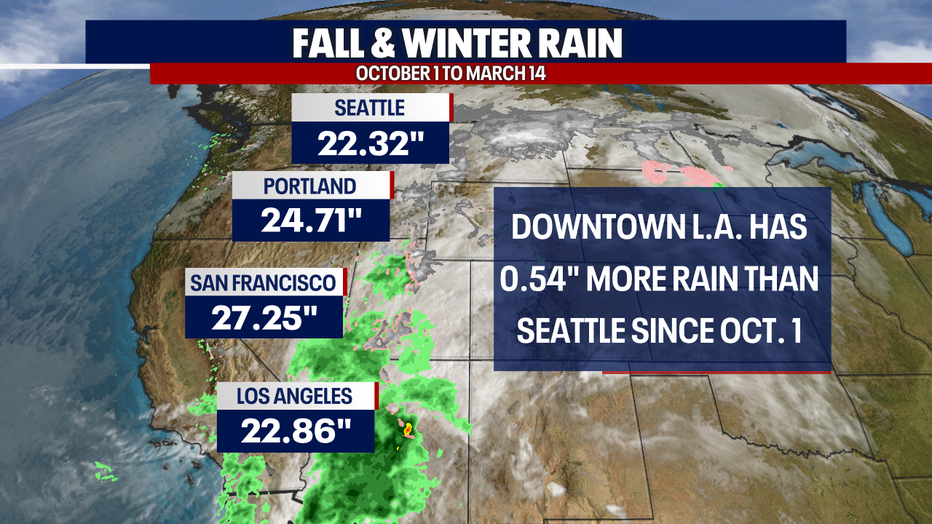 Looking ahead, Friday and Saturday could bring us our first 60 degree day of the year so far in Seattle. Both days have a shot at that. Things will cool down early next week as we bring in a chance for showers Sunday and Monday.