The heat continues tomorrow as the Weather Alert Day is extended
Seattle - Happy Thursday!
It was a hot one out there, phew. We had highs topping out in the lower 90s under sunny skies. I know you felt that heat today and it'll continue tomorrow.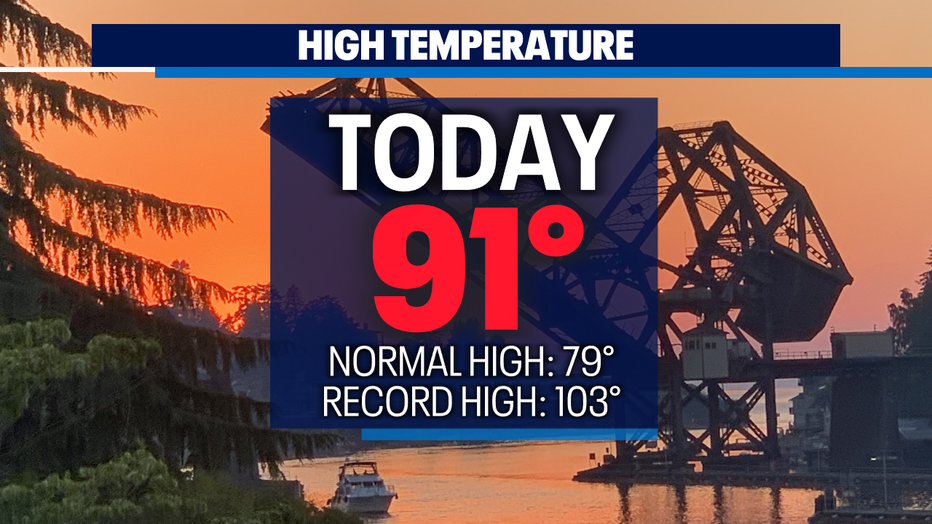 Highs will peak in the lower 90 for most of us tomorrow afternoon with mid-90s across the South Sound. Now, we're typically in the upper 70s this time of year so stay cool out there!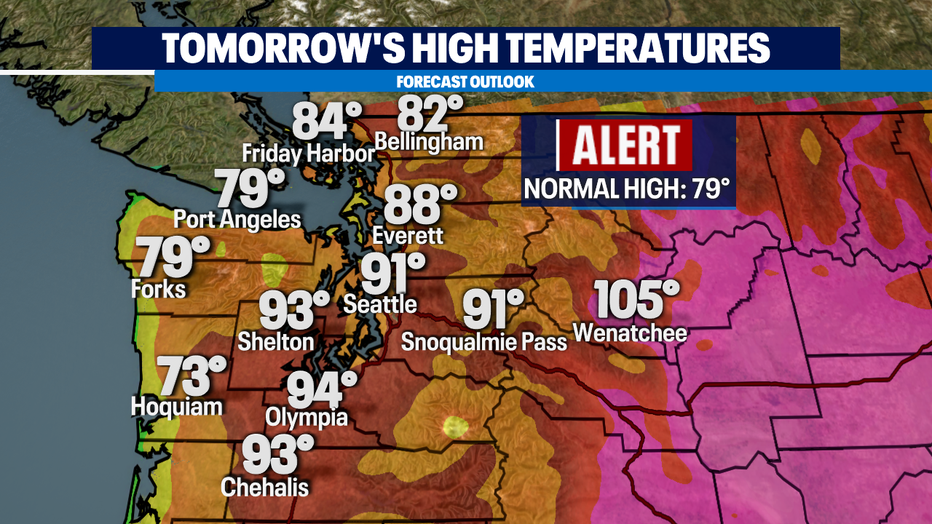 A heat advisory is in effect through Saturday for the highlighted area in orange. Temperatures will continue to peak in the 90s tomorrow and drop a few dress by Saturday. This heat advisory will be extended to Eastern Washington along with an excessive heat warning. Use caution if you're traveling to Eastern Washington.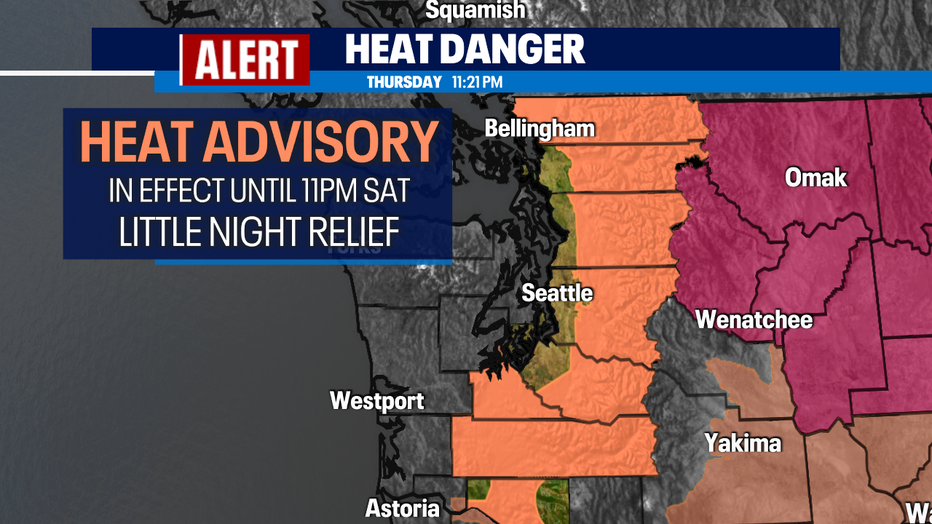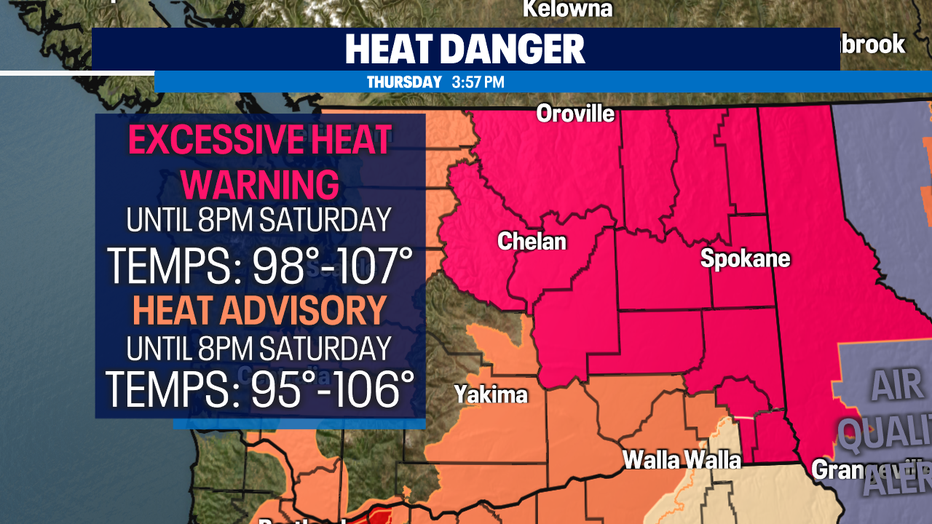 Don't expect much relief! Overnight lows will be mild at best and we won't see "cooler" overnight lows until Tuesday and Wednesday morning.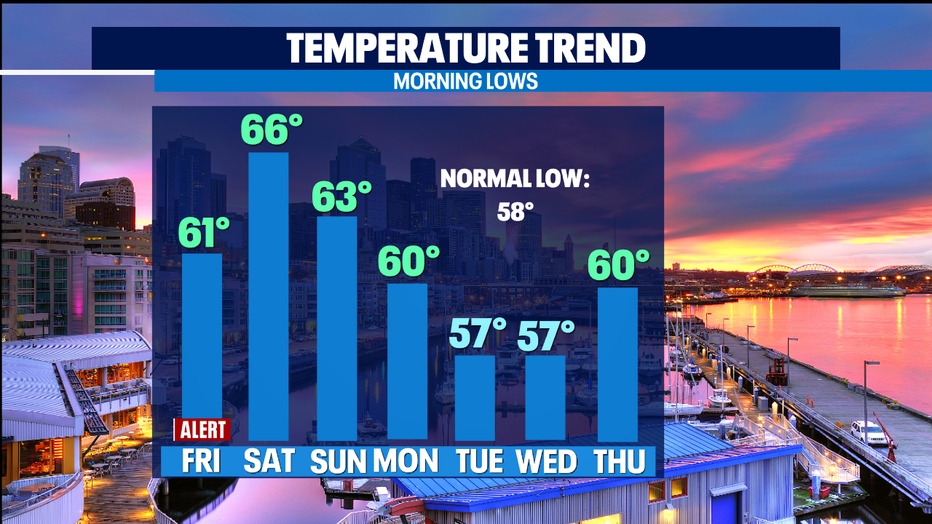 The good news is the temperatures will start to drop by the weekend as we have a small chance for an isolated shower. You'll notice the thick clouds early Saturday morning with more sunbreaks on Sunday.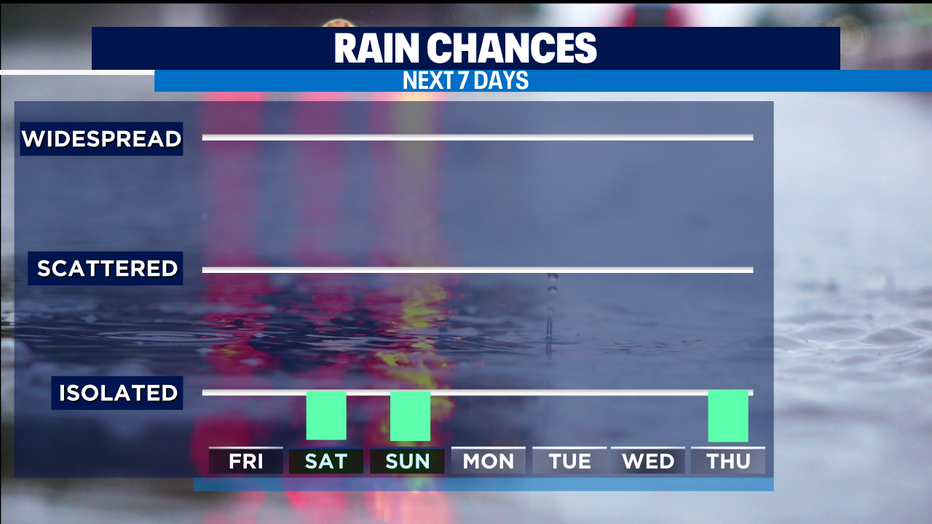 Join me on Q13 for the latest forecast!