Seattle weather: Warmer Friday with lots of sunshine
SEATTLE - The first week of June is starting in spectacular fashion as mostly sunny skies return to the forecast Friday and Saturday.
Afternoon high temperatures will make it into the low to mid 70s for most of the central and south Puget Sound areas Friday. Skagit and Whatcom counties will be a bit cooler, but still very nice.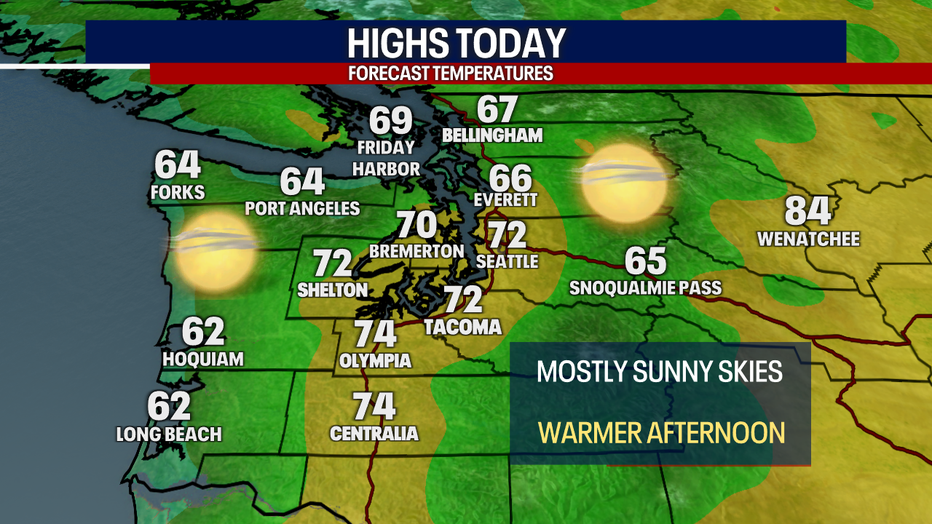 Pollen counts will remain in the moderate to high levels over the next seven days due to the dry conditions. The last measurable rainfall was on May 22, so we're now on a ten day dry stretch with at least another seven dry days ahead. Pollens tend to kick up without rain to help dampen them down.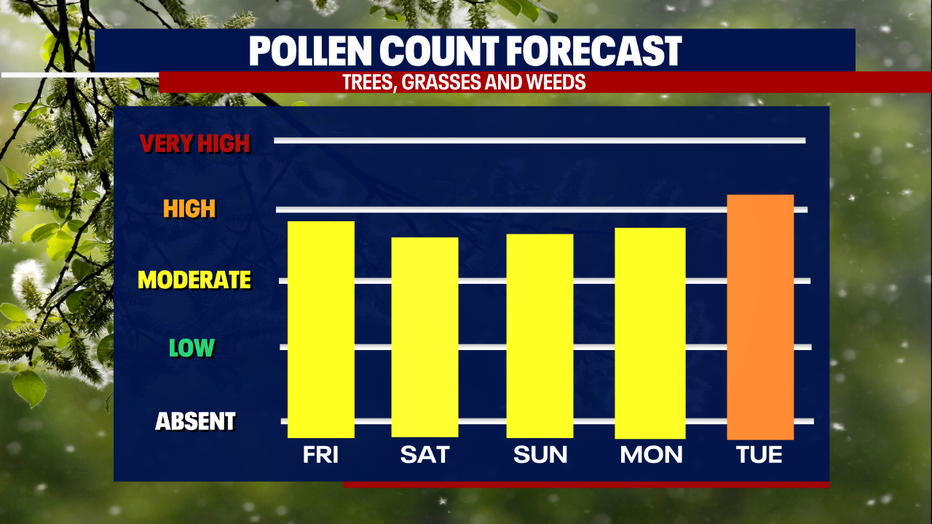 Sunday will bring our only chance for low level clouds over the next seven days. Expect morning clouds and afternoon sunshine for the second half of the weekend. 
A ridge of high pressure will move over the region in the middle of next week pushing temps into the upper 70s and 80s. Enjoy this beautiful weather!