Weather Alert Day: Heavy rain and gusty winds on Wednesday
SEATTLE - It is going to be rough Wednesday morning on your commute! Expect widespread moderate-heavy rain along with gusty winds. Here is a look at your timeline: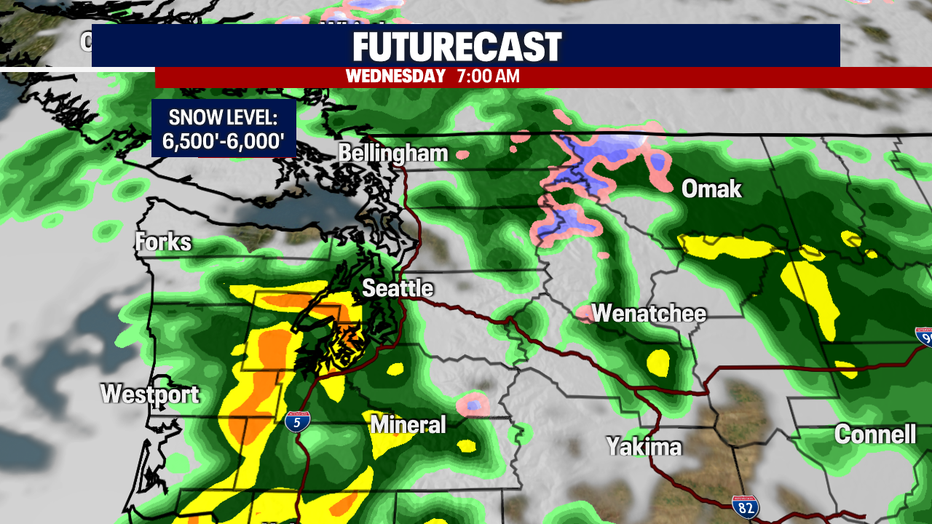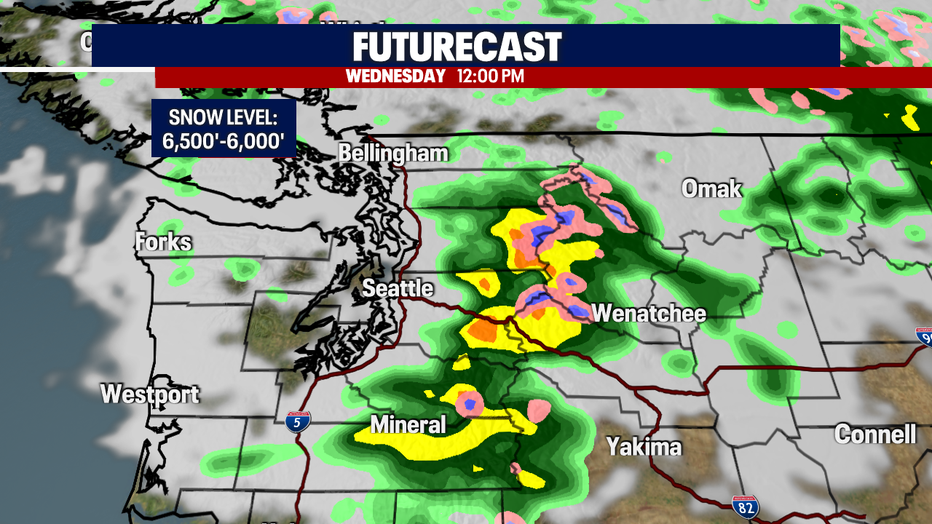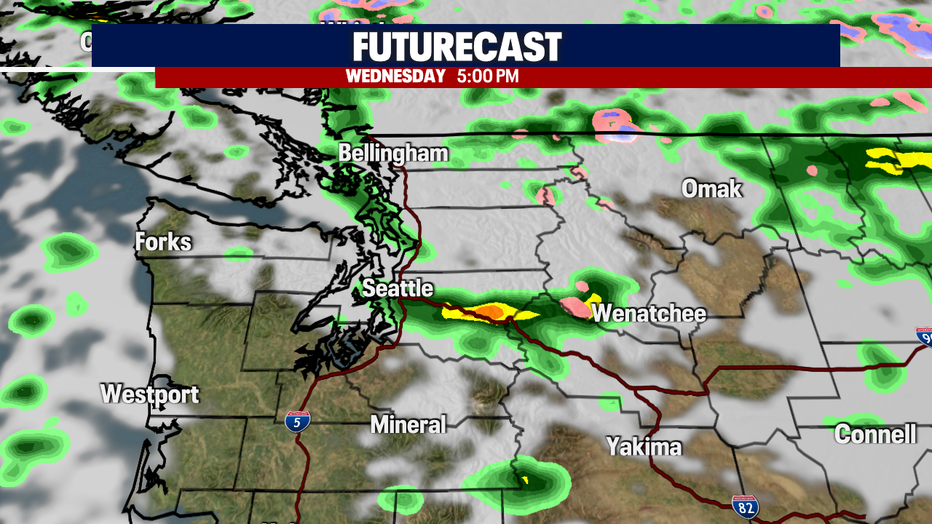 We're expecting an additional .50-1.0" of accumulation by Wednesday night.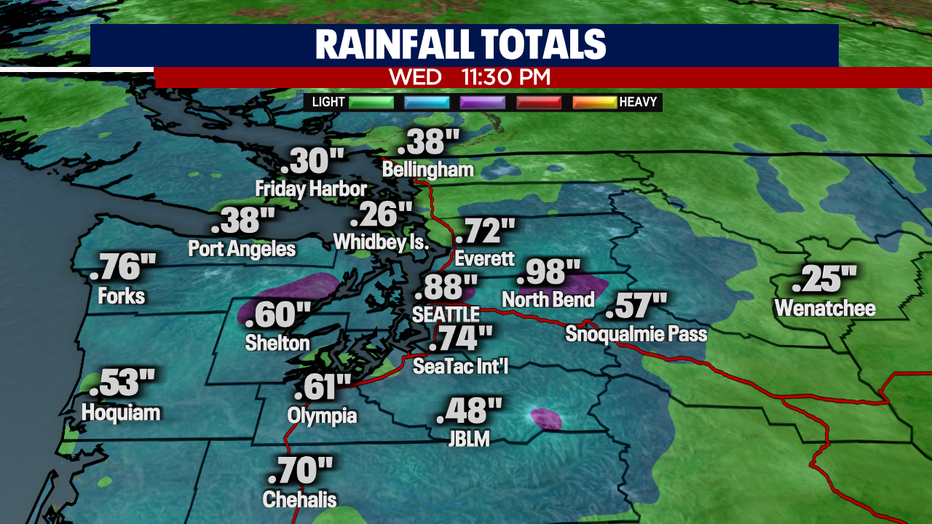 The winds are going to whip Wednesday morning! We'll have to keep a close eye on the low-pressure system that rolls through. This is where the winds will be the strongest. Here is a look at your wind forecast: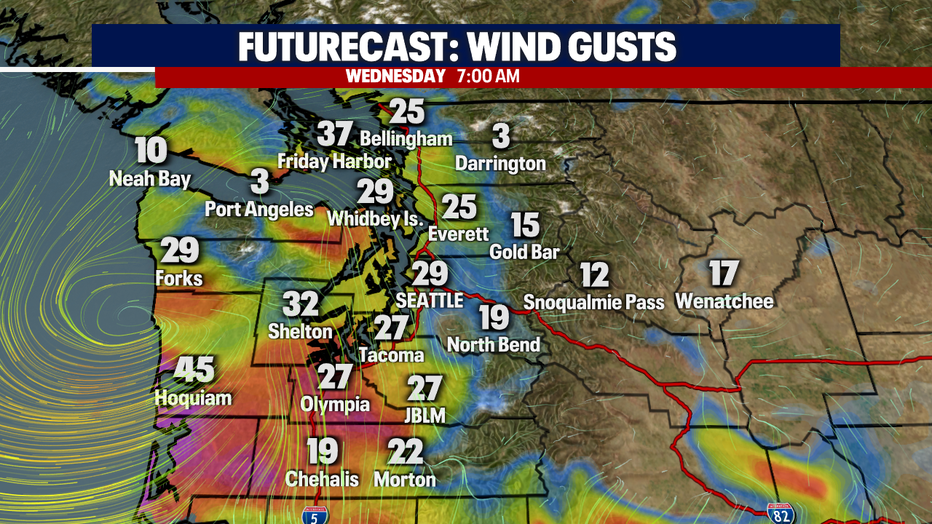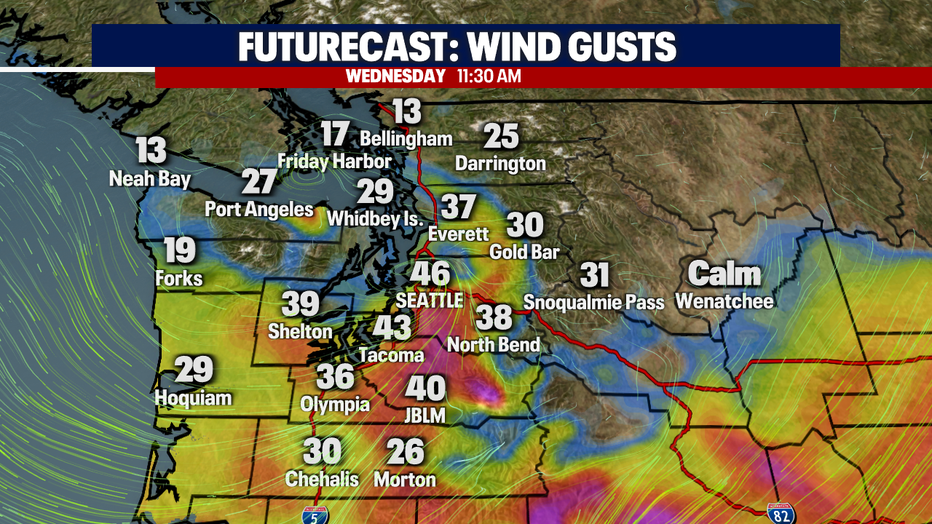 Wednesday will be cool, and the rain will taper off for some. Keep your eyes peeled on the convergence zone. That's where we can expect additional rain accumulation in the afternoon.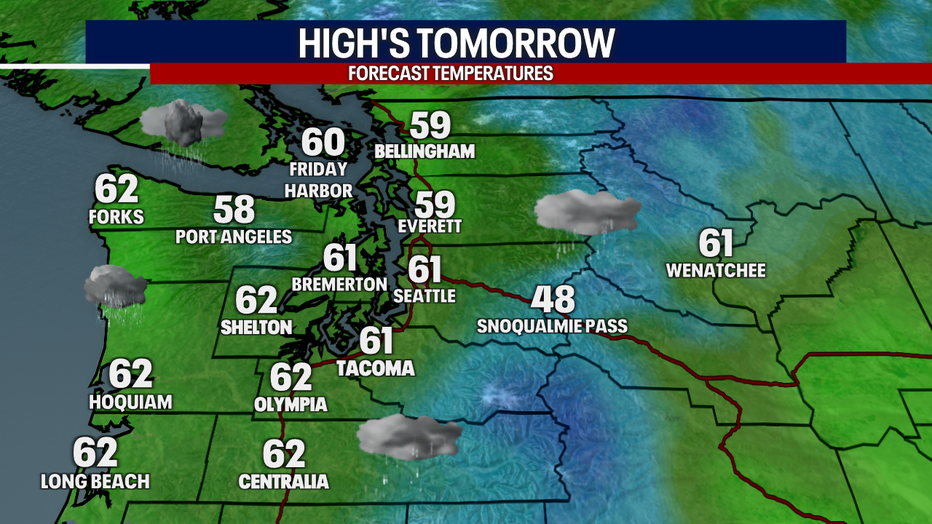 Rain chances taper off Friday afternoon and we'll see more sunshine through the weekend.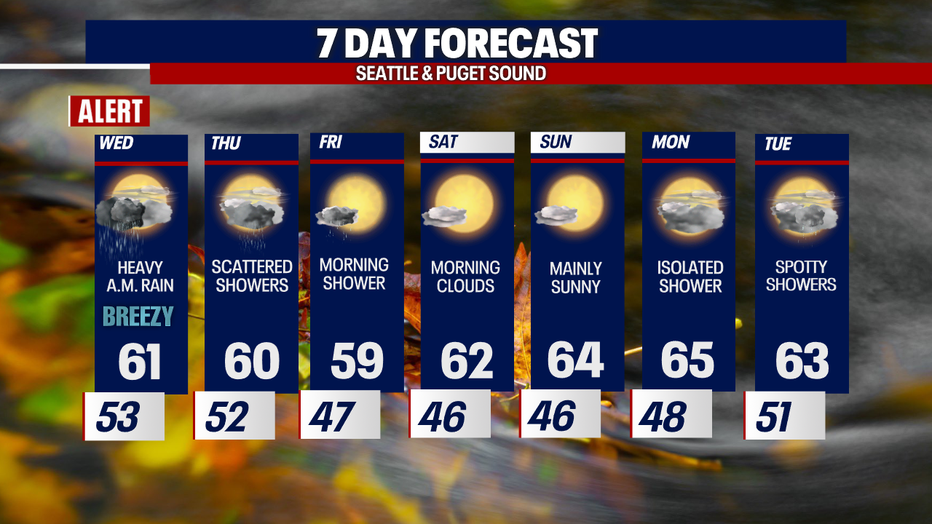 Have a good one!