Algona man: I killed my ex-girlfriend's 13-year-old brother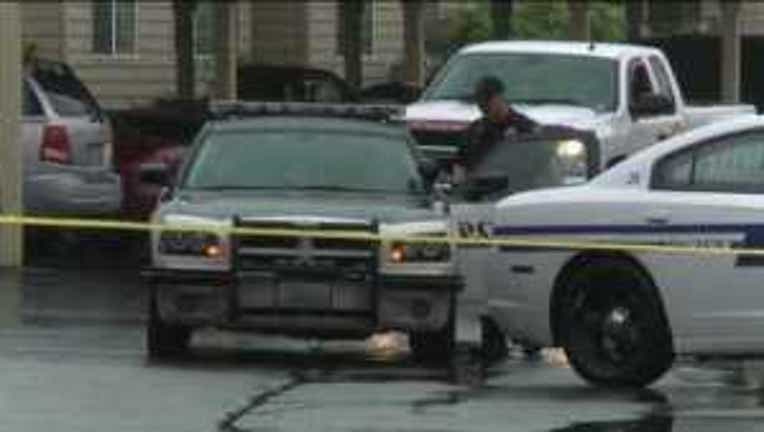 article
SEATTLE -- Brandon Suhr, 20, of Algona, pleaded guilty Monday to breaking into his ex-girlfriend's apartment in Pacific last year and killing her 13-year-old brother with a knife and samurai sword.

The Seattle Times said prosecutors plan to seek a 30-year prison term when Suhr is sentenced June 7 for killing Wally Denesha on May 31, 2012.

In earlier court documents, police said Suhr had also confessed to the killing in an interview with detectives after his arrest.  Police said Suhr told them he went over to the family's Pacific apartment because he felt his girlfriend was "the one" and, after a breakup, it was hard to live without "the one."

He said he entered a bedroom that he believed was his girlfriend's, but it turned out to be her 13-year-old brother in the bed instead.  He said that when the boy woke up, the boy began screaming and reached for a knife on his bed stand, and Suhr said he stabbed the boy in "self-defense," police said.

The man said his girlfriend came into the bedroom, saw the scene and began fighting with him.  As they fought, the wounded boy crawled on the floor into the hallway, but Suhr said he dragged the boy by the feet back into the bedroom and put him in the closet because "it would be rude" to leave his body where the family would find him, police said.

Suhr then allegedly forced the girl to shower and to write a note claiming responsibility for the killing, threatening to kill the rest of her family if she refused, police said. He then formed the girl to leave with him and go to his parent's house, where he was later arrested.

The girl was unharmed.

According to court documents, the father of the girl and the slain boy woke up that night to find blood on the floor of the home and reported that his wife told him three Japanese samurai swords were missing. He then handed the phone to his wife, who said that her daughter had been harassed by a person she identified as the suspect.

The mother than said she found a note on a family bulletin board that said, "Mom, I'm leaving and I've killed . Don't look for me and I'll finish the job."

The mother said that the previous evening her daughter had asked her how to get a No Contact Order against Suhr. After the killing, the girl was found at Suhr's home in Algona, which is about 2 miles north of Pacific.

Police said that after his arrest, Suhr wrote a letter of apology to his ex-girlfriend. The letter stated, "I am sorry for the pain I have caused you and your family. I hope in future years or lives that we can move forward in are (sic) union be as one. I have and always will love u."