Bill Cosby resigns from long-held university board position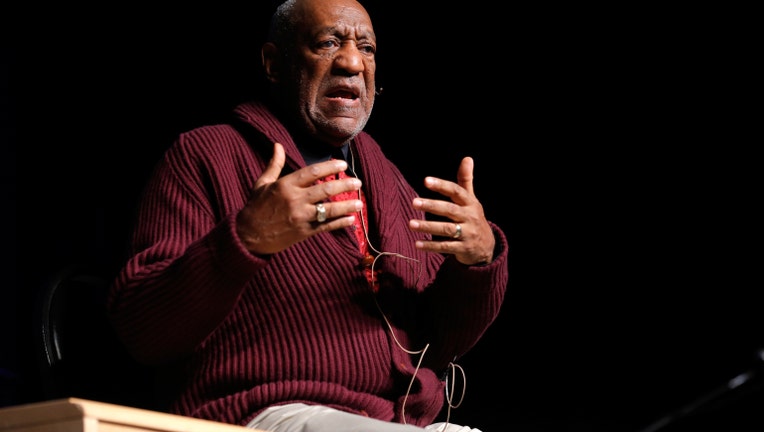 article


PHILADELPHIA -- Bill Cosby's long relationship with his beloved Temple University has come to an end, another effect of the scandal engulfing the once adored television star and comedian.

Cosby's Monday resignation from Temple's board of trustees, a position he held for 32 years, was first reported in the Philadelphia Inquirer. Cosby also attended Temple.
At least 15 women have spoken out publicly accusing the comedian of sexual misconduct, and many of the women say he drugged them before he raped them. Some of the alleged attacks took place decades ago.
Cosby's attorney, Martin D. Singer, has repeatedly denied the claims. Singer said in a written statement sent to CNN that it defies common sense that "so many people would have said nothing, done nothing, and made no reports to law enforcement or asserted civil claims if they thought they had been assaulted over a span of so many years."
"I have always been proud of my association with Temple University," Cosby said in a statement, released by the university. "I have always wanted to do what would be in the best interests of the university and its students. As a result, I have tendered my resignation from the Temple University Board of Trustees."
"The Board of Trustees accepts Dr. Cosby's resignation from the board and thanks him for his service to the university," was the university's response.
The board of trustees had been under pressure from alumni and other members of the Temple community to cut ties. A change.org petition demanding the university end its relationship with Cosby had more than 1,000 signatures as of Monday afternoon.
One of Cosby's accusers worked at Temple.
In January 2004, Andrea Constand, then a 31-year-old staffer for the Temple women's basketball team said she was at the comedian's Cheltenham, Pennsylvania, home when Cosby provided her medication that made her dizzy, she alleged in a report to police in her home province of Ontario, Canada, in January 2005.
Though no charges were filed, Cosby settled a civil suit with Constand that alleged 13 Jane Does had similar stories of sexual abuse.
Cosby attorney John Schmitt sent out a blanket denial of several allegations that have cropped up recently, but later amended his denial to say he wasn't referring to Constand, who resolved her differences "to the mutual satisfaction of Mr. Cosby and Ms. Constand years ago."
The University of Massachusetts at Amherst recently also cut ties with Cosby.
"Bill Cosby has agreed to resign as an honorary co-chair of UMass Amherst's capital campaign. He no longer has any affiliation with the campaign nor does he serve in any other capacity for the university," said Ed Blaguszewski, a spokesman for University of Massachusetts at Amherst.
Cosby got his master's and doctorate in education from the university in the 1970s.