Hall of Famer Kenny Easley says he'd take a knee if he was playing today


SEATTLE -- NFL Hall of Famer and former Seattle Seahawks star Kenny Easley said if he was playing football today he would take a knee.

"Oh, certainly, certainly if that's what was going to bring attention to the issues that are problematic for America, then yes! I would do it," Easley said Saturday to a crowd at the Northwest African American Museum.

He said he supports Colin Kaepernick and others' #TakeAKnee protests but hopes the players can get back to the original issue.

"If they can get back to that, then they'll be doing a real justice to America."

Adding that NFL players should use their platform for all types of issues.

"The Seahawks players have been particularly thoughtful in the things that they do in this community, and that's a great thing. I think for the most part they're doing it the right way," he said.

Easley also noted that President Donald Trump made a bigger issue out of the protest muddying the narrative. "The president has made an issue out of a whole lot of things that are contrary to what's going on in America. I think the players need to tune out that noise and continue on with what they're doing."

Easley played strong safety for the Hawks from 1981-1987 and was inducted into the Hall of Fame this past summer.

Since retiring from football Easley has been very active in social issues including being very vocal about the Black Lives Matter movement.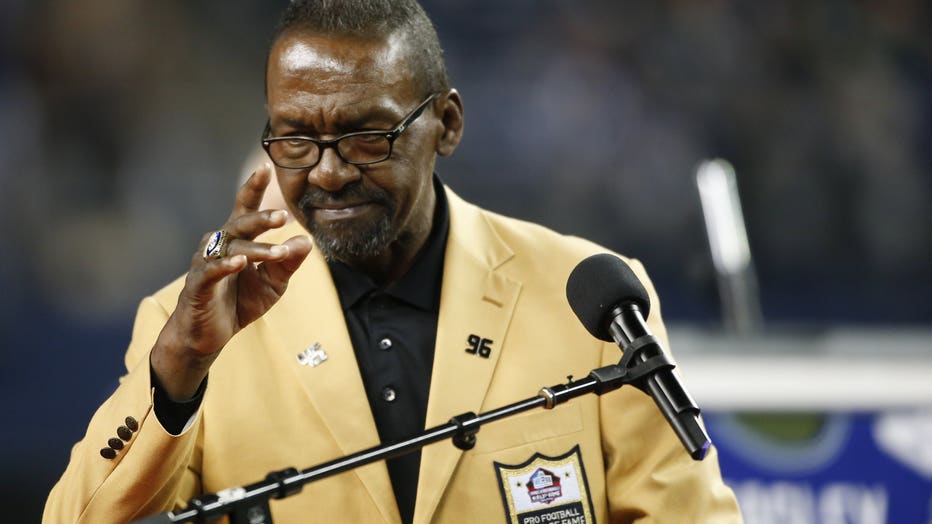 During halftime on Sunday, Easley became the fourth Seattle Seahawk to have his number retired.

His number 45 now hangs from the rafters of CenturyLink field alongside Steve Largent (80), Cortez Kennedy (96), and Walter Jones (71).

Easley was named the 1984 Defensive Player of the Year, after recording a league-high ten interceptions and 84 tackles that year.

"No one else will get to wear Number 45. I've been fortunate in my life. My high school jersey's retired. My college jersey at UCLA is retired. And now my professional jersey is gets retired," Easley said before the ceremony.