Hawks' Okung, Unger named Pro Bowl starters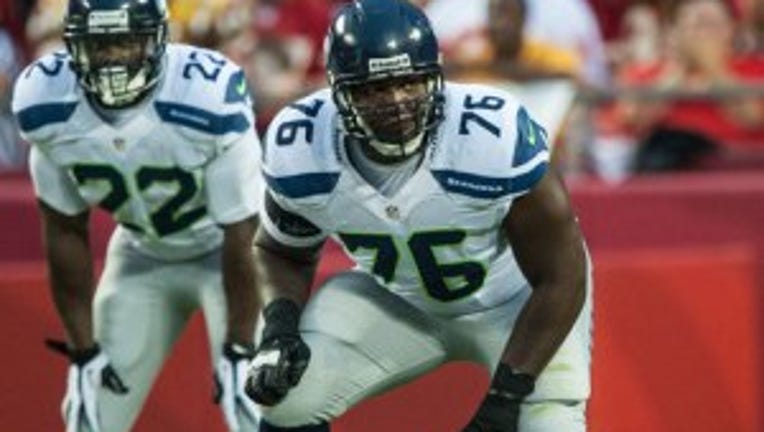 article
RENTON, Wash. -- Two Seahawks offensive lineman were named as starters to the 2013 Pro Bowl, the NFL announced Wednesday.

Left tackle Russell Okung and Center Max Unger were named starters for the NFC squad in the annual matchup. Running back Marshawn Lynch and Safety Earl Thomas were voted into the Pro Bowl as backups.

Leon Washington was named the NFC's starting kick returner.

Okung and Unger become the first Seahawks offensive linemen to be voted to the Pro bowl since Walter Jones in 2008, Seahawks.com reported.

"It's definitely a dream come true," Okung told Seahawks.com. "It's a blessing I don't really feel deserving of but two guys from our offensive line (selected to the Pro Bowl) and a lot of guys from our team - it doesn't even feel real."

Okung, the Hawks' first round pick in the 2012 NFL Draft, has started all 15 games this season. Unger, drafted 17th in the second round of the 2009 NFL Draft, said the selections are a testament to the strength of the young offensive line.

"I think it's a testament to the development of our offensive line," Unger told Seahawks.com. "I think there are five deserving candidates on our offensive line that should have been able to go. Fortunately, Russell and I were selected and I couldn't be more proud."

Along with projected starters and backups, the Hawks have eight total alternates selected in the NFL's annual all-star game. Defensive End Chris Clemons, fullback Michael Robinson and cornerback Richard Sherman are first alternates, safetyKam Chancellor, special teamer Heath Farwell and punter Jon Ryan are second alternates, quarterback Russell Wilson is a third alternate and defensive tackle Brandon Mebane is a fourth alternate.

A report on NFL.com named Sherman as the 2013 Pro Bowl's "biggest snub," speculating the decision not to pick Sherman for the first team may have been punishment for his alleged Performance Enhancing Drug use.