Heavy rain, landslide cause portion of SR20 to collapse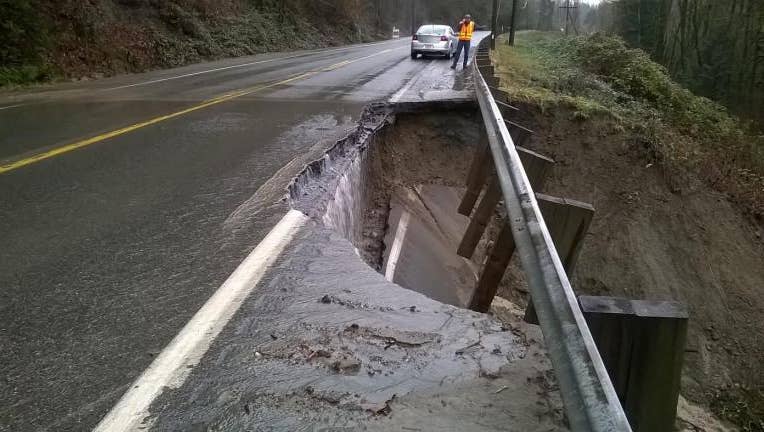 article


CONCRETE, Wash. -- A portion of State Route 20 collapsed this morning near mile marker 90 in Concrete.

WSDOT crews say a landslide blocked the mouth of a culvert that runs underneath SR 20. This caused the water to flow over the top of the road, which eventually led to the collapse.

People who live in the area say landslides are a regular occurrence.

One resident, Bill Edge says crews are constantly working on collapses due to the heavy rainfall and snow run off.

"I live in a spot where I have mudslides all the way around me there were multiples..we got trapped for 9 days once," Edge said.

The forecast shows more rain is on the way over the next few days with a possibility of snow by Saturday.

WSDOT crews say they don't have an estimated time on when SR 20 will be repaired.  As for now, if you are traveling in that area, SR 20 is down to one lane near the slide.