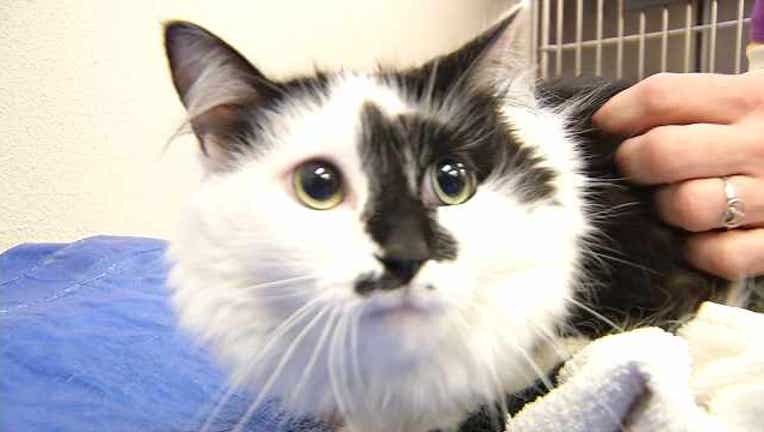 article
PORTLAND (KPTV) -- Lux the cat, the viral sensation kitty who cornered his family in a bedroom as they called 911, is back home with his family after spending a few days at the Multnomah County Animal Shelter.
Lux's owners picked him up from animal control on Thursday morning. They're now seeking out some professional help for the heavy kitty -- and the host of Animal Planet TV show "My Cat From Hell" is headed to Portland to film an episode with the family.
Show host and behaviorist Jackson Galaxy said cats don't turn on their families for no reason, and it could be anything from a chemical imbalance to an abscessed tooth that caused the aggressive behavior last week.
Lux's owners handed him over to animal control earlier in the week, but they ultimately changed their mind and decided they wanted their cat back. Animal Services staff said they determined the cat is healthy and shows no evidence of abuse, so they released it back to the family.
"As we do with any owners who surrender their pet to the shelter and then change their mind, we work with them to find the best outcome for the animal," said Mike Oswald, Animal Services Director. "And do everything possible to support keeping the pet with its family."
Lux's rise to fame came after his owners felt the need to call 911 on him back on March 9.
Teresa Barker says the cat scratched her infant son after he pulled on his tail. Barker's boyfriend, Lee Palmer, then reportedly kicked the cat, who went crazy with rage, forcing the family to take cover.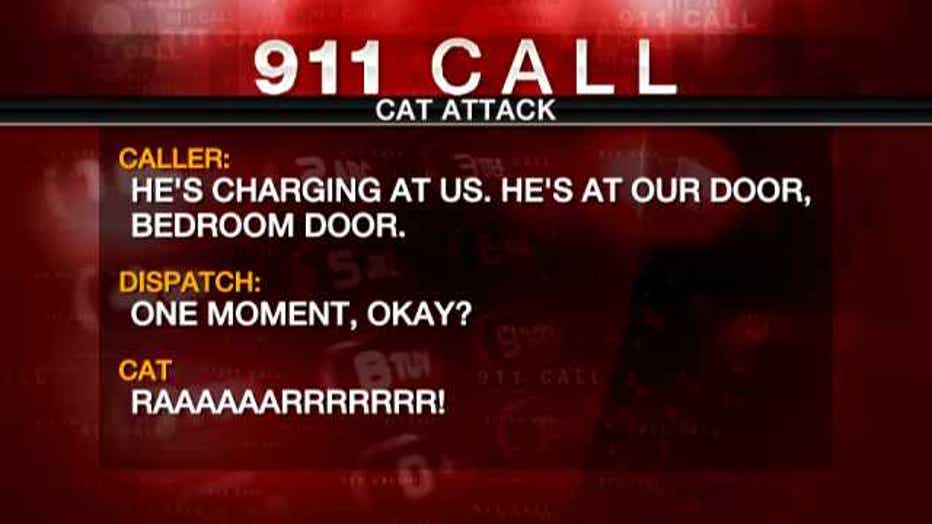 "He's trying to attack us," Lee Palmer told the 911 dispatcher last week. "He's very, very, very, very hostile."