Shocking court documents reveal police began suspecting Kohberger less than 2 weeks after Idaho murders
MOSCOW, Idaho - Newly obtained court documents reveal that authorities investigating the University of Idaho student killings had been keeping a close eye on suspect Bryan Kohberger well before his identity was released to the public.
On Dec. 30, authorities announced that Kohberger had been arrested in connection to the murders of Kaylee Goncalves, Maddie Mogen, Xana Kernodle, and Ethan Chapin. Before then, no information about a suspect was known publicly other than police were searching for a white Hyundai Elantra.
According to court documents unsealed on Jan. 5, authorities had a suspect description quite early in the investigation, and Kohberger matched it on Nov. 29 – more than a month before the nation knew his identity.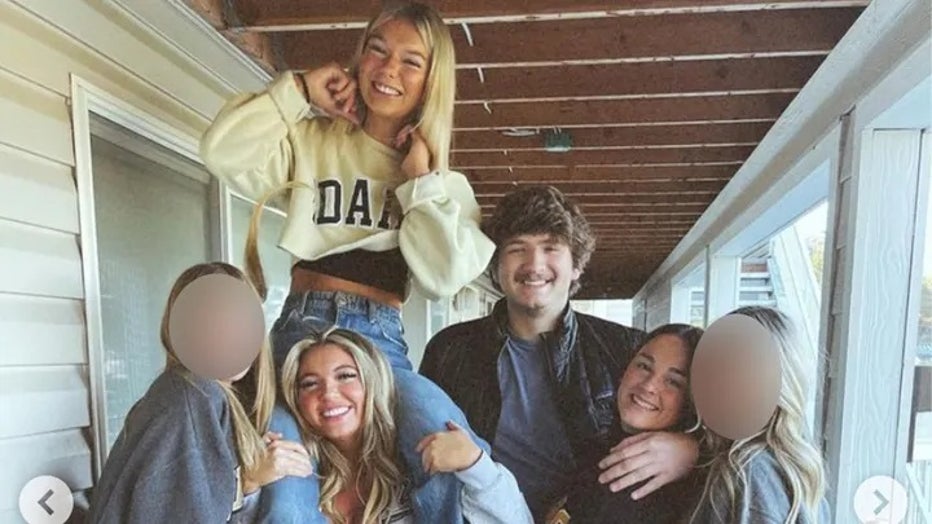 Ethan Chapin, 20, Xana Kernodle, 20, Madison Mogen, 21, and Kaylee Goncalves, 21, along with the women's two other roommates in Kaylee Goncalves' final Instagram post, shared the day before the slayings. (@kayleegoncalves/Instagram)
Throughout the investigation, many were convinced that the case would go cold. The family of the victims seemed to lose confidence in the police investigation, even calling them 'cowards' for not sharing more with the public.
In response to the outpour of questions and thousands of tips, police would often say words to the effect of "we cannot share that information in order to maintain the integrity of the investigation."
RELATED: Idaho murders: Roommate saw masked man night of killings; cops used DNA, cell phone records to crack case
Here are some key pieces of information from the investigation that were not made public:
POLICE HAD A SUSPECT DESCRIPTION THE WHOLE TIME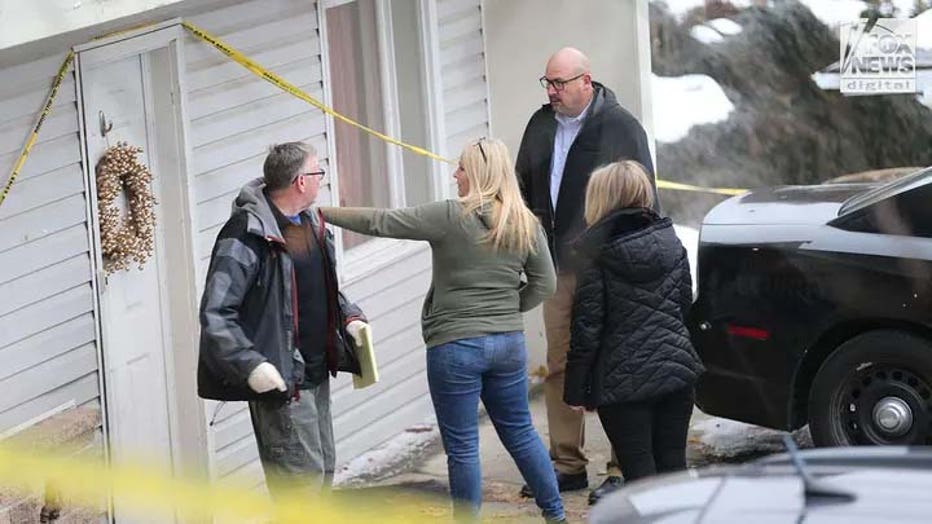 Investigators visit the King Road crime scene on Jan. 3, 2023. The house was the scene of a quadruple homicide in November last year, the victims all being students at the University of Idaho. (Derek Shook for Fox News Digital)
A little more than two weeks after the Nov. 13 slayings, authorities reported not having any new suspects in the case. In a previous article published on Nov. 29, FOX News Digital spoke to other University of Idaho students on campus who were concerned with what little information they had on whom the suspect, or suspects, might be.
According to court documents, two other students living in the house where the murders took place were unharmed. Though one of them witnessed the suspect leaving the scene first-hand and reported him to police. The public did not learn this until court documents became public in January.
SUSPECT DESCRIPTION
White Male standing at 5'10" or taller
Wore black clothing and a mask that covered his nose and mouth
Had 'bushy' eyebrows
Athletic build, but not very muscular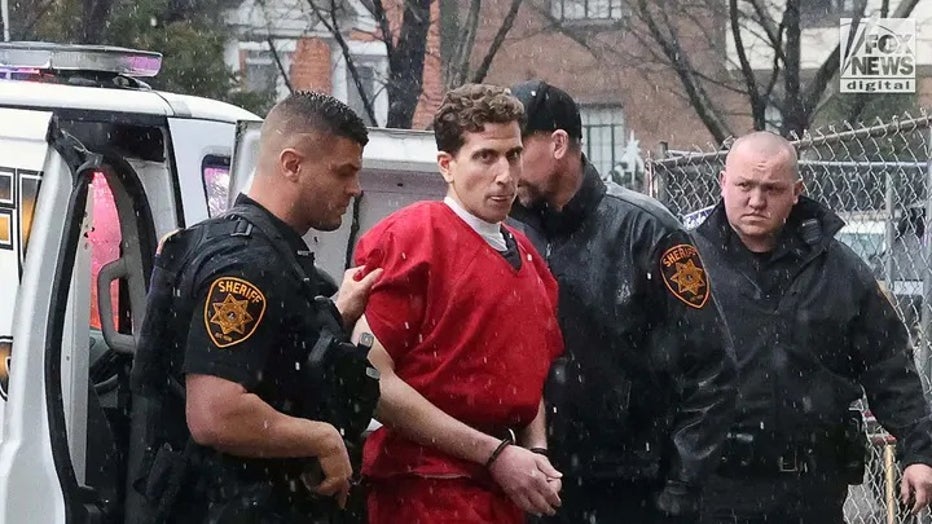 Bryan Christopher Kohberger arrives at the Monroe County Courthouse for an extradition hearing on Jan. 3. (Fox News Digital)
Identified only as D.M., the witness told authorities she heard what she thought was Goncalves playing with her dog in one of the upstairs bedrooms at around 4:00 a.m. – which was the time the stabbings took place. Shortly after, she said she heard Goncalves say something to the effect of "There's someone here."
D.M. told police she checked outside her door, but did not see anyone. She then opened her door a second time after she heard crying coming out of Kernodle's room, and a man say something to the effect of "it's okay, I'm going to help you."
D.M. told police she opened the door a third time, and saw the suspect walking toward her. He walked past her as she stood in a "frozen shock phase." She said the suspect then walked toward the back sliding glass door, and she locked herself in her room.
RELATED: Idaho murders suspect Bryan Kohberger studied under expert on serial killer BTK; daughter 'sick' at news
THE SUSPECT VEHICLE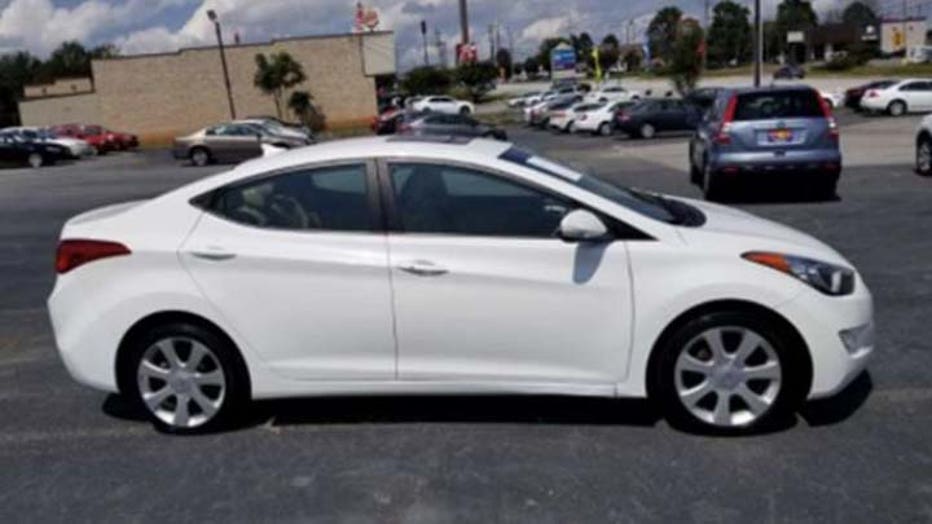 Stock photo of a white 2011-2013 Hyundai Elantra, which police are seeking in the investigation of four college students' murders last month. (Moscow Police Department)
On Dec. 7, the Moscow Police Department made a public announcement saying they would like to speak with occupants of a white 2011-2013 Hyundai Elantra. According to court documents, area law enforcement were asked to be on the lookout for the vehicle on Nov. 25.
Police said they searched for videos all around the murder scene and found several videos showing a White Elantra making three passes by the house before stopping at 4:04 a.m. One surveillance video showed the car leaving at a high rate of speed at 4:20 a.m.
On Nov. 29, Pullman Police queried white Elantras registered at Washington State University. Authorities found a 2015 model with a Pennsylvania license plate, registered to Kohberger.
The Elantra police were searching for did not appear to have a front license plate in any surveillance footage from the night of Nov. 13. According to court documents, detectives learned that displaying a front license plate is not required in the state of Pennsylvania.
RELATED: Idaho murders: FBI directed Indiana police to pull over Bryan Kohberger, seeking video images of his hands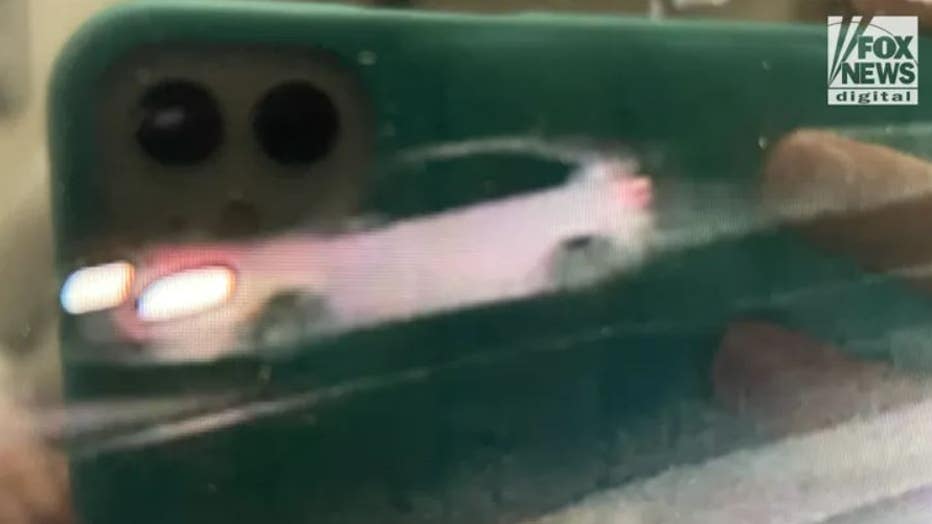 A cellphone photo of a computer screen showing a white car on Highway 8 in Moscow, Idaho, around 3:45 a.m. on Nov. 13, according to a clerk who found it while reviewing security footage. (Fox News Digital)
KOHBERGER WAS PINNED AS THE SUSPECT A MONTH BEFORE HIS ARREST
The same day, a Pullman police officer spotted the white Elantra in a parking lot. According to court documents, the officer ran the car, and it returned to Kohberger with a Washington tag and driver's license. 
Authorities say they were then able to match Kohberger to the suspect description by looking at his I.D.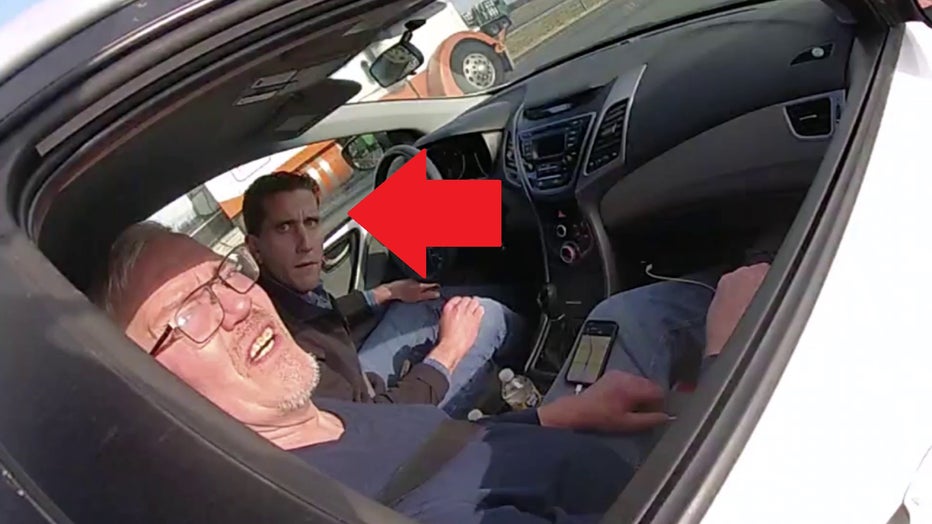 KOHBERGER MATCHES SUSPECT DESCRIPTION
White male with a height of 6', weight of 185 pounds
Photograph shows 'Bushy Eyebrows'
Kohberger, a 28-year-old doctoral student and teaching assistant at Washington State University, was arrested by state police at his parents' home in eastern Pennsylvania last Friday. He waived extradition Tuesday afternoon, after which he was flown to Moscow on Jan. 4.
Kohberger then appeared in court in Latah County, Idaho where a judge ordered he be held without bond. He faces four counts of first-degree murder and one count of burglary for entering the home.
VIDEO: Idaho murders: Watch Bryan Kohberger's first court appearance in Moscow (full video)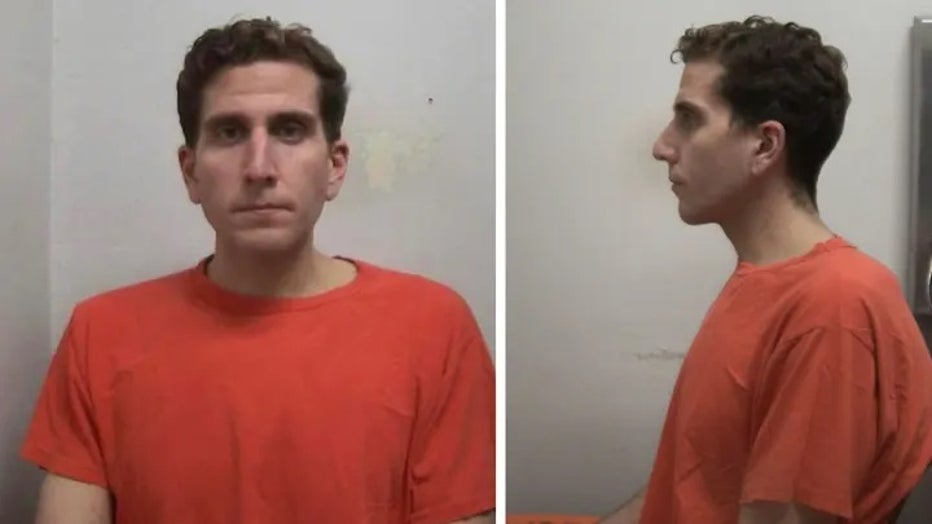 Bryan Kohberger, 28, is accused of killing Ethan Chapin, Xana Kernodle, Kaylee Goncalves and Madison Mogen. (Latah County Sheriff's Office)