Idaho murders suspect Bryan Kohberger trades intensity for fear in 2nd court appearance: body language expert
MOSCOW, Idaho - Bryan Kohberger, the 28-year-old Ph.D. student accused of ambushing four University of Idaho undergrads in their sleep with a knife in November, traded a look of intensity for one of fear when he entered court for a status conference Thursday, according to a leading body language expert.
"As he turns the corner into the courtroom, he takes a breath in, meaning something important is going to happen, namely fear," Susan Constantine, a behavioral analyst who specializes in body language and detecting deception, told Fox News Digital. "The horizontal forehead lines are from worry."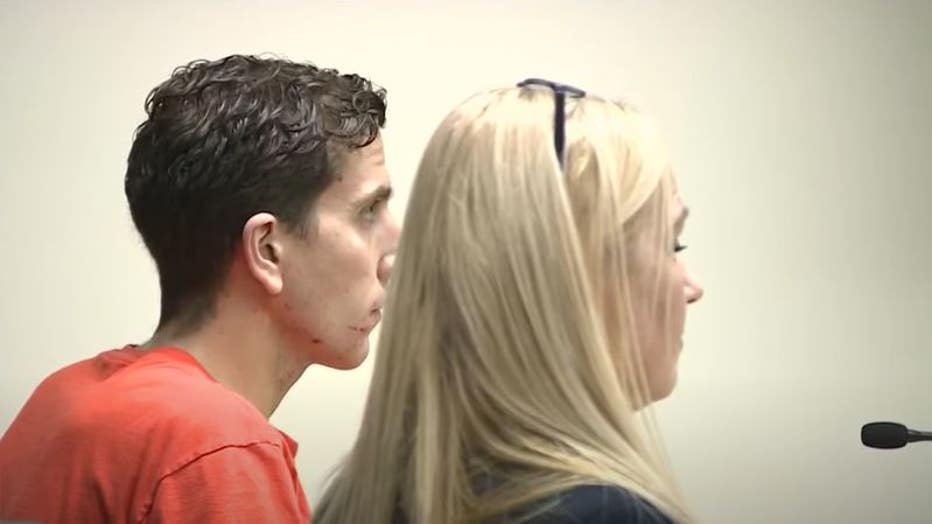 Kohberger seen with large cuts on his face.
Kohberger slouched into the room with large cuts on his face, which the sheriff later said were suffered during a shaving mishap.
Once the judge entered a second later, he sat forward, elbows on the table.
"Fixation is seen in his eyes here also," Constantine said. "This can be from intense fear."
On Jan. 5, Kohberger made his initial appearance in the Latah County Courthouse following his extradition from Pennsylvania. In both appearances, fear and fixation were present in his body language, Constantine said. But the intensity seen during the first had given way after a week in county jail.
RELATED: Idaho murders trial: Bryan Kohberger to face preliminary hearing in June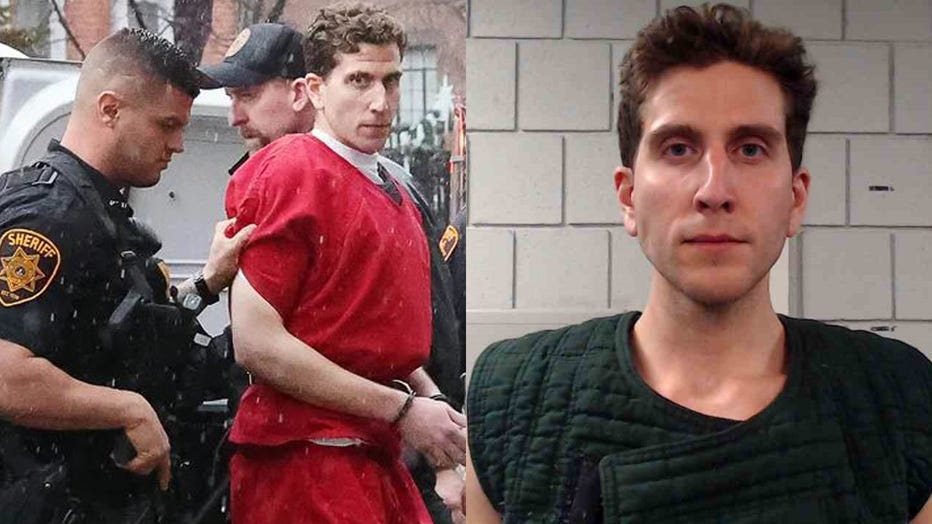 (L) Bryan Kohberger arrives at the Monroe County Courthouse in advance of his extradition hearing. He's charged with four counts of first-degree murder for the slayings of four University of Idaho students. (Fox News Digital) (R) Photo shows Bryan Ko
"What I did notice was a forceful heartbeat as seen in his cheek," Constantine said of Kohberger's Jan. 5 appearance. "That blood vessel was throbbing from intense internal emotion."
Constantine also said she detected something in the way he glanced over at Kootenai County Public Defender Anne Taylor.
"Kohberger's awkward glance, followed by a quick micro smile that flashed and disappeared sharply," she said. "This signals a disingenuous attempt to acknowledge his attorney along with a sharp head nod, then leaned back."
RELATED: Idaho murders: Mattress, other furniture, removed from house where four college students were killed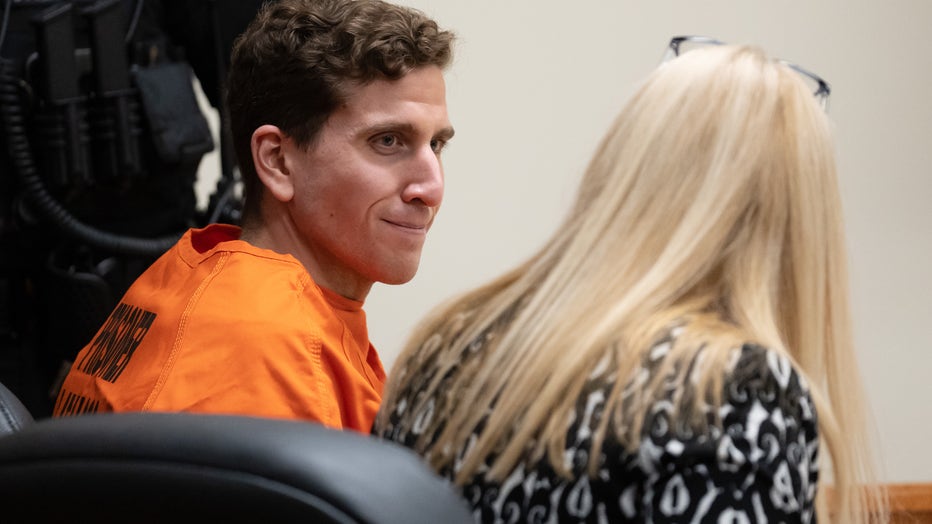 MOSCOW, IDAHO - JANUARY 05: Bryan Kohberger looks toward his attorney, public defender Anne Taylor, right, during a hearing in Latah County District Court on January 5, 2023, in Moscow, Idaho. Kohberger has been arrested for the murders of four Unive
Kohberger spoke little during the hearing, nodding at times and answering "Yes" when the judge asked him if he understood the charges and his situation. He also confirmed to the court that he needed a public defender.
"His eyes are detached, showing fixation as seen in an intense stare," Constantine said. "Fixation is seen in killers."
Kohberger is accused of entering a six-bedroom rental home in the pre-dawn hours of Nov. 13, where he allegedly stabbed four students to death. At least some of them were asleep at the start of the ambush, according to authorities.
RELATED: Idaho murders: 5 key pieces of evidence against Bryan Kohberger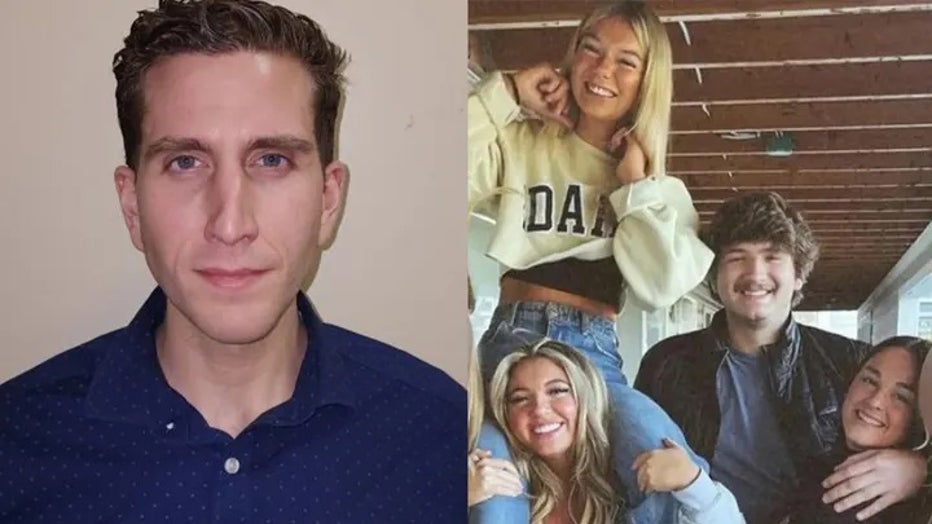 Bryan Christopher Kohberger was arrested the morning of Dec. 30, 2022, in connection to the murders of four University of Idaho students, a source told Fox News Digital. (Washington State University/Instagram)
Now he faces a felony burglary charge and four counts of first-degree murder for the deaths of Madison Mogen and Kaylee Goncalves, both 21, and Xana Kernodle and Ethan Chapin, both 20.
Chapin, Kernodle's boyfriend, was visiting for the night. The other three victims lived together in the house, just steps off the University of Idaho campus in Moscow, along with two other roommates who were not attacked.
One of them, identified in court documents as "DM," allegedly witnessed a masked man with "bushy eyebrows" exiting the home minutes after the slayings.
She is expected to testify during Kohberger's preliminary hearing, which Latah County Magistrate Judge Megan Marshall has scheduled for the last week of June.
RELATED: Idaho murders suspect Bryan Kohberger will challenge evidence, lawyer says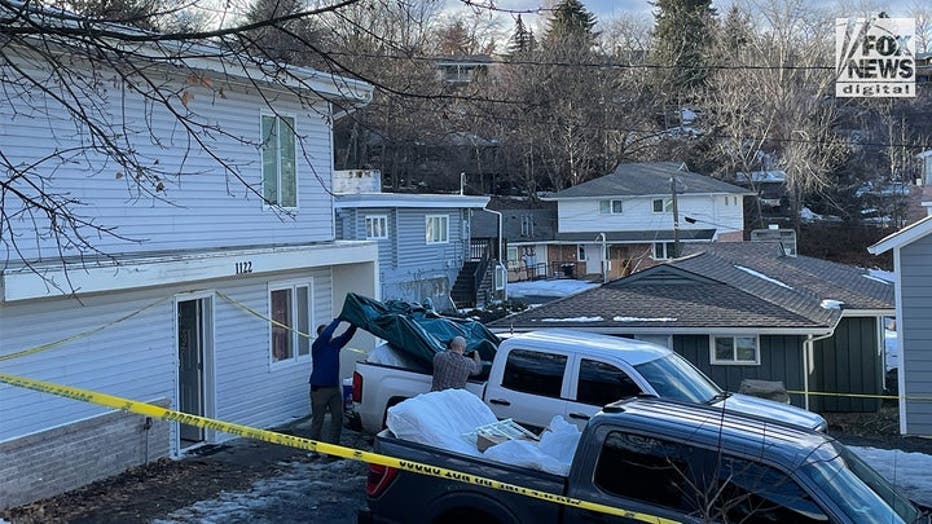 Individuals remove items, including a mattress with potential blood stains, from the home where four University of Idaho students were murdered. (Audrey Conklin/Fox News Digital)
In the meantime, Kohberger is being held without bail. He could face the death penalty if convicted of any of the murder charges.
Kohberger, a Washington State University doctoral student, had been stalking the King Road home for weeks, according to a probable cause affidavit. He had a master's degree in criminal justice from DeSales University and was most recently studying in WSU's Department of Criminal Justice and Criminology.
Kohberger's cellphone pinged near the King Road house at least 12 times before the murders and once the morning after, according to investigators.
RELATED: Idaho murders: Bryan Kohberger search warrants sealed to prevent 'serious and imminent threat,' court docs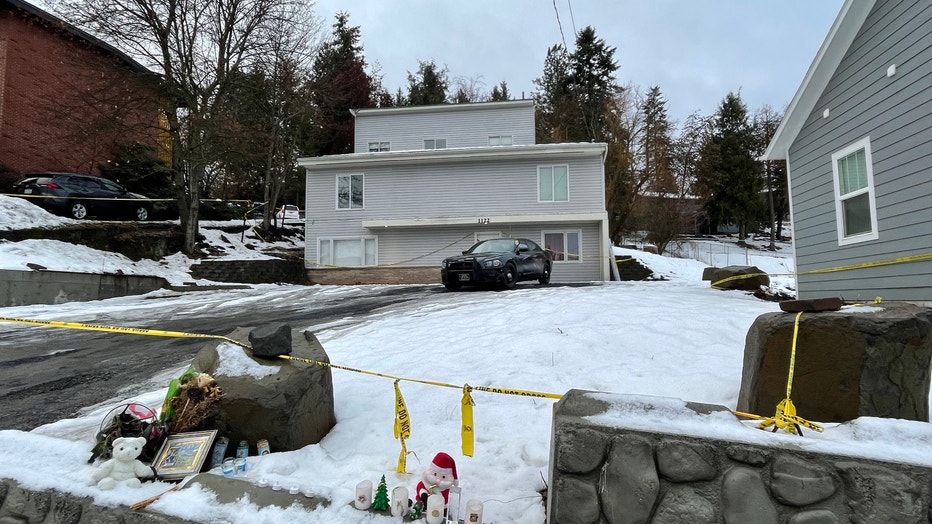 He lived in campus housing in Pullman, Washington, which is across the state line but only about 10 miles away from the victims' home.
According to the affidavit, Kohberger left behind a Ka-Bar knife sheath with DNA on the snap. Investigators recovered it in Mogen's bed, next to her body.
RELATED: Idaho Murders: Bryan Kohberger makes tasteless joke in Pennsylvania prison, report