Is Budweiser putting Clydesdales to pasture?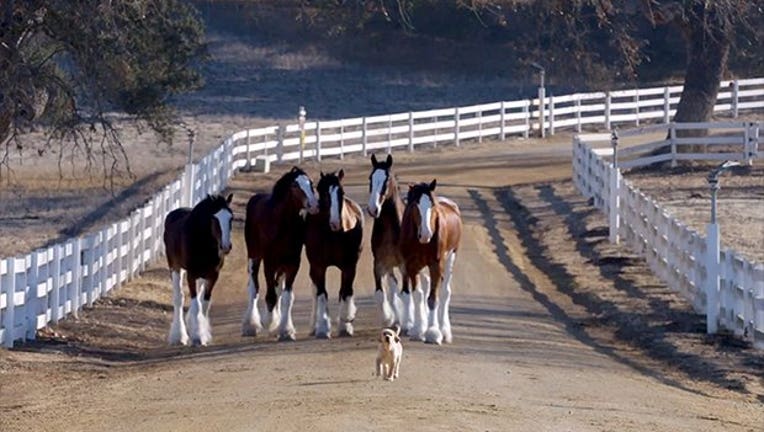 article


NEW YORK -- Budweiser is pulling back the reins on its Clydesdales.

The beer maker Anheuser-Busch InBev decided not to feature the Clydesdales in its holiday beer ads, according to The Wall Street Journal.

The Clydesdale horses, with their signature white feathered legs, have been featured in Budweiser ads for decades. For the first time in years, the American public won't be treated to images of the heavy horses pulling a beer wagon through the snow.

According to company's website, the Budweiser Clydesdales made their first-ever appearance in 1933 in celebration of the repeal of Prohibition.

It's not clear if the horses have been retired forever from all ads.

Anheuser-Busch, a prolific Super Bowl advertiser, has typically featured the Clydesdales in its 30-second Budweiser spots during the big game. It recently added a puppy to its Clydesdales ads to raise the cuteness factor in its Super Bowl spots.

Anheuser-Busch hasn't returned messages from CNNMoney on that question.

As Anheuser-Busch tries to draw a younger crowd, it's unclear if the iconic mascot will make it to the 30-second Super Bowl spot. This year, NBC is charging $4.5 million for the premium 30-second ads that will run during the game.

In recent years, Anheuser-Busch has been losing market share to America's growing plethora of craft brews. This year, the big brewer bought two smaller ones, 10 Barrel Brewing Co. in Oregon, and Blue Point on Long Island, NY, to try and gain a competitive edge.