Local imam claims crew kicked him off plane because they didn't like the way he 'used the restroom'
ATLANTA -- A Lynnwood-based Islamic leader has filed a complaint with Delta Airlines after the frequent flyer says plane staff kicked him off a flight prior to takeoff for using the bathroom.

Syed Muhammad Abbace Ayleya has joined with the Washington state chapter of the Council on American-Islamic Relations (CAIR) to lodge a complaint with the Delta. According to CAIR, a Delta Airlines crew ordered him to leave a Atlanta to Toronto flight on March 8 because the way he "used the restroom" was objectionable.

An account of the incident released by CAIR alleges Ayleya, a Delta Platinum Elite member and religious scholar, boarded a flight from Hartsfield-Jackson Atlanta International Airport on his way to a fundraiser in Toronto. Mr. Ayleya boarded the plane for his first-class seat, set his bag down and used the plane's forward restroom for about 4-5 minutes, CAIR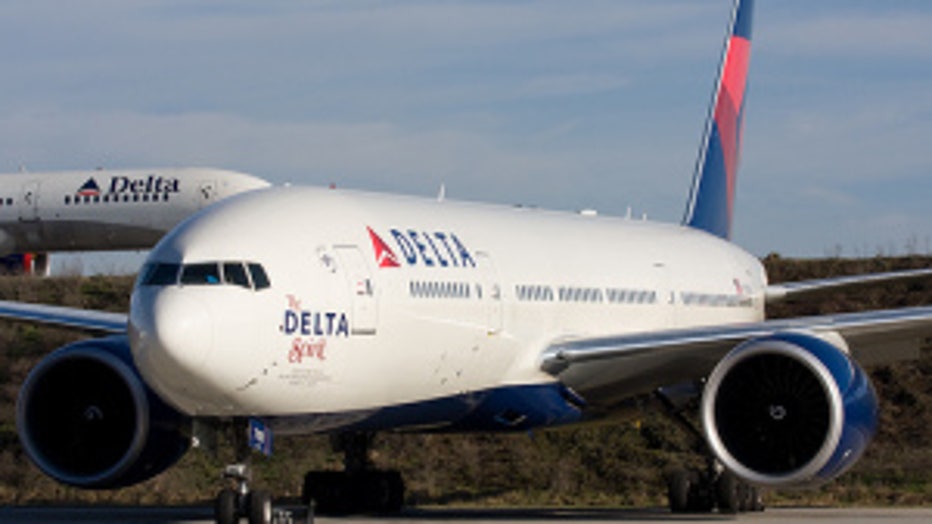 said. He then took his seat and another passenger used the restroom as the plane continued boarding.

The plane began to taxi to the runway, Ayleya said, when it turned around and went back to the gate.  A Delta employee boarded the plane and asked Ayleya, who was sitting in his first-class seat, if he could come with her. The two left the plane and the doors shut.

Ayleya asked the employee what was going on as she lead him to a ticket counter. The woman allegedly said plane staff complained the way he "used the restroom" was "doubtful" and his ticket was being rebooked the next day.

The airline declined to say why or whom found Ayleya's use of the restroom objectionable, CAIR said. He was booked into a hotel for an extra night in Atlanta.

The rebooking caused Ayleya to miss a Toronto elementary school fundraiser, where he was slated to appear as the event's keynote motivational speaker. The entire event was canceled when Ayleya couldn't make the trip, CAIR alleges.

It is unknown if Delta has talked with Ayleya since the incident, or if the company is investigating the claims.

Ayleya works as a religious scholar and studies the Koran in Lynnwood, Wash.