Local man helps teach lacrosse in Uganda


SEATTLE -- For Larry Mackey, sacrifice has defined his lifelong involvement in the world of lacrosse.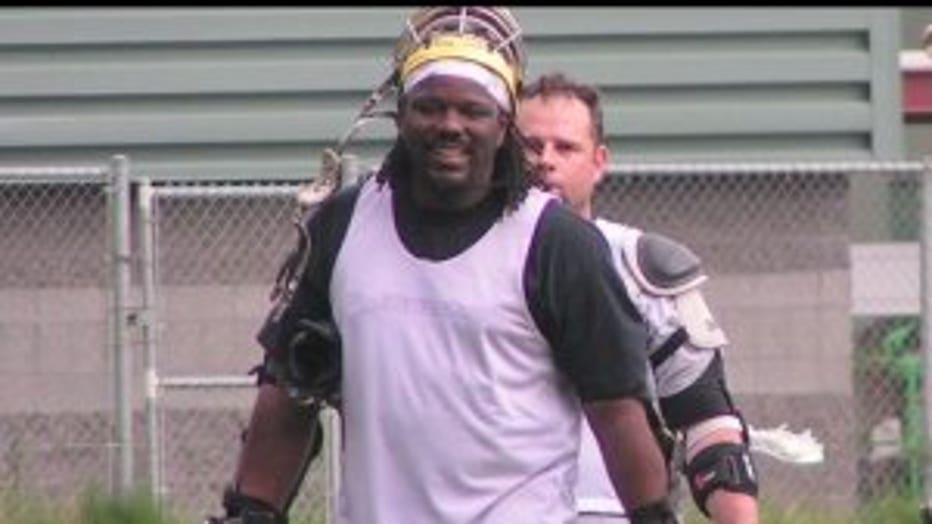 "You know, for me, growing up, in my (Puyallup) neighborhood, I got punched in the face a lot for playing lacrosse, you know?"

From the start, Mackey was the outsider - whose own mother worried most when he first showed interest in the sport.

"She's like, 'You want me to put my skinny baby out there with 20 white boys with sticks? And you? That's what you're telling me?'"

But to Mackey, Lacrosse was an escape from running with the wrong crowd. He sacrificed street cred for a game he truly loved. A game he recently noticed had somehow spread to the most unlikely country  halfway around the world.

"Happened to be on Facebook and saw "Uganda Lacrosse -- yeah right, Uganda Lacrosse -- get outta here!"

But it was true. Thanks to the global leadership group "Fields of Growth", the Uganda Lacrosse Union formed three years ago and Mackey's curiosity prevailed. He made the trip there, and witnessed firsthand the evolution of a new sport in an African nation.

He was also given quite the compliment by the Union's leader: "He said 'You know, you should come back and be our coach.' Who am I, I'm just a dude."

A dude who's still in the running to coach Uganda in the World Lacrosse Championship next year. A guy who still marvels at the expansion of a sport to the first and only African nation to join the Federation of International Lacrosse, making Uganda eligible for a bid to the Olympics, seven years from now.

In February, thanks to the support from the local community in the South Sound, Mackey came back to Uganda with his son, Hassan, to teach more then 400 kids about the game.

"I enjoyed it, had fun. And I'll be happy when they come back. Uganda embraced me ... keep me to stay."

In the lacrosse world, Larry Mackey is hardly the outsider anymore. But he's teaching the game to outsiders anew. And thanks to him, a sport characterized as the fastest growing in this country, can now be classified the same way an entire world away.

"I hope to spend parts of my life, for the rest of my life, over there helping them in Uganda. There are people that can run it - we just need to plant the seed."

"You know, we basically fill the pond. So these guys can have more players and keep the game going."