Minivan-driving thieves caught on camera stealing package from Puyallup home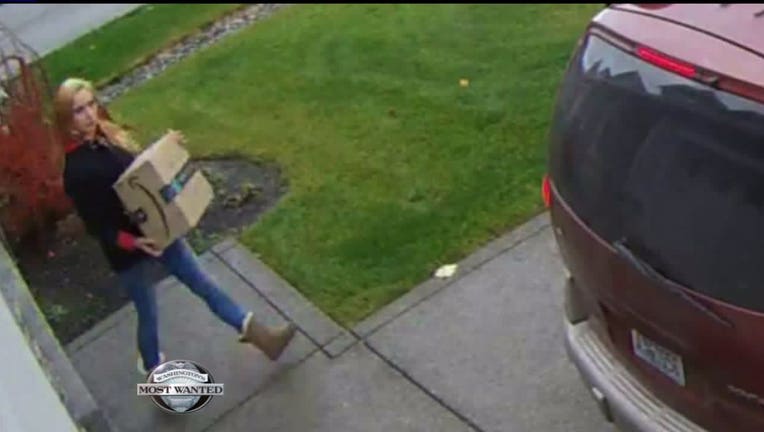 article
PUYALLUP, Wash. -- Bold thieves back a minivan right up to the driveway of a home in Puyallup, a woman jumps out, heads straight to the front door to steal a package before taking off.

Now, Pierce County Sheriff's deputies are asking for the public's help to identify her.

"It's getting to be that time of the season where a lot more packages are going to be delivered, which means a lot more package thieves are going to be out there," said Pierce County Sheriff's Det. Ed Troyer.

The thieves were driving a burgundy colored 1999 to 2005 Pontiac Montana with possible stolen or altered license plates.




"Looks like a mom. Looks like someone who probably has kids with that type of car and without any regards to the camera or being seen of herself or her vehicle. She just goes right up and steals a package and then flees the scene," said Det. Troyer.

Crime Stoppers of Tacoma-Pierce County is offering a cash reward of up to $1,000 for information that leads to an arrest in the case.

If you know her name or have any information that can help deputies locate her, call Crime Stoppers at 1-800-222-TIPS (8477). It is anonymous. 

CLICK HERE for step-by-step instructions on how to submit an anonymous tip to the P3 Tips App.