Photos capture Southwest pilot climbing through cockpit window to unlock plane door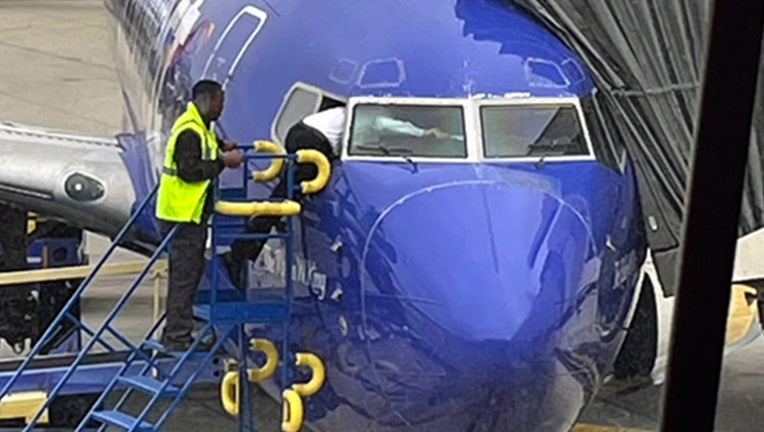 article
A Southwest Airlines pilot was captured climbing through the window of a plane and into the cockpit in order to unlock the plane door at San Diego International Airport on Wednesday. 
The last passenger off the plane took it upon themselves to close the door and there were no more flight crew members left inside. 
The passenger unknowingly locked the door and Southwest crews were forced to help one of the pilots reach the window on the front of the plane in order to climb through and unlock the door from the inside.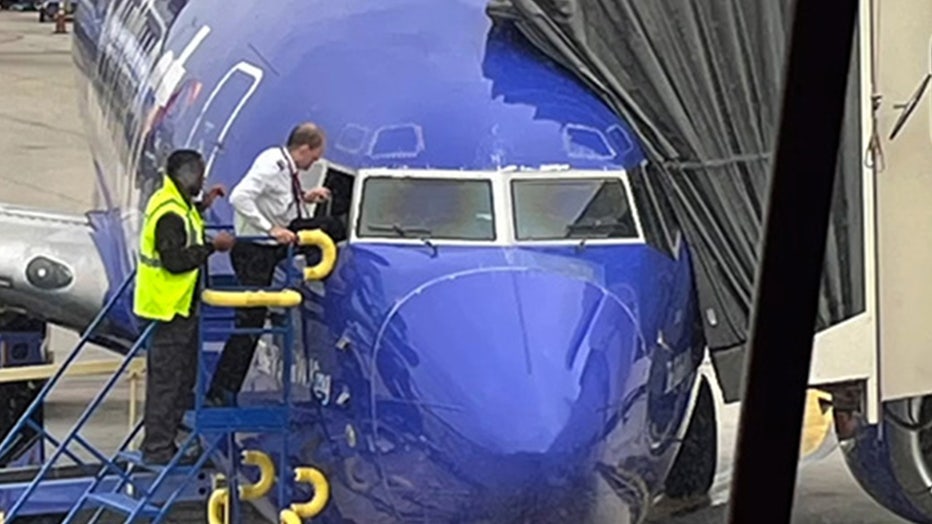 (Matt Rexroad via Storyful)
Images captured by Matt Rexroad, who was waiting to board a flight to Sacramento, showed the pilot bending to get into the plane.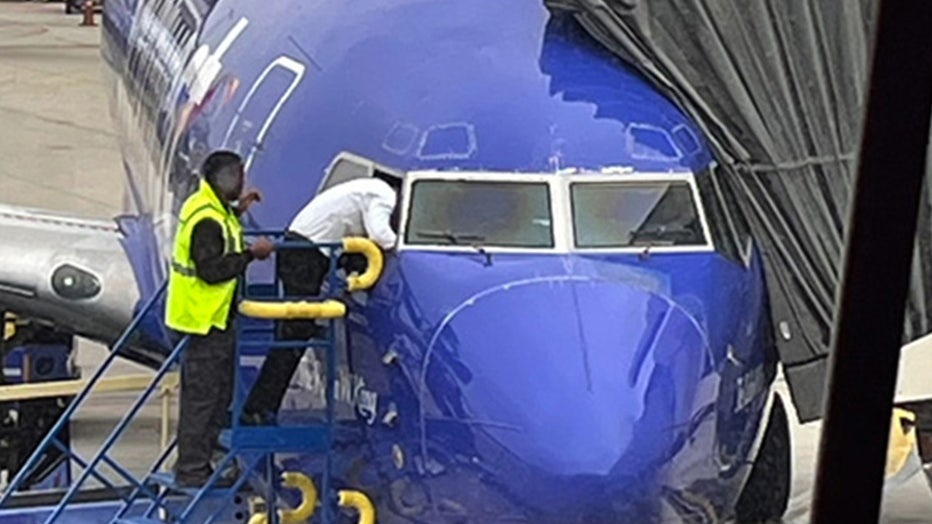 (Matt Rexroad via Storyful)
The next scheduled flight was delayed by only a few minutes, Rexroad told local media. 
Storyful contributed to this report. This story was reported from Los Angeles.