SeaTac's minimum wage measure stands after recount
KING COUNTY -- SeaTac's proposition guaranteeing workers a minimum wage of $15-an-hour survived a hand recount Monday.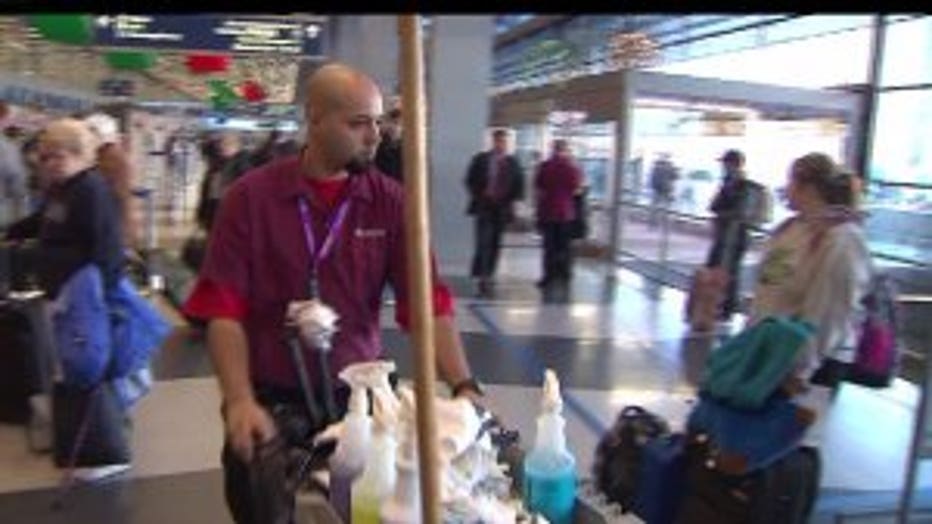 Observers found no change in the hand recount from the numbers certified by King County Elections officials earlier this year, and proposition 1 passed by 77 votes out of the 6,003 votes cast. King County Elections is expected to re-certify Proposition 1 votes Tuesday.

A King County recount for a local race hasn't changed the outcome of an election in more than 10 years.

Teams from both sides of the issue were present at the hand recount.  The measure, which gives airport and hospitality workers a starting wage of $15-an-hour, is slated to go into effect Jan. 1.

The wage measure faces a court challenge by Alaska Air Group, which argues whether or not SeaTac voters have the authority to mandate wages on airport property is owned by the Port of Seattle. Supporters of the proposition said they are "disappointed" that Alaska Air Group is challenging the proposition in court.

"Thousands of people working full time jobs at SeaTac Airport must rely on public assistance to feed their families and pay their heating bills," officials with Yes for SeaTac said, noting that workers in other cities featuring large airports have higher wages.

King County Superior Court Judge Darvas will hear opening arguments Friday.