Seattle's first recreational pot-grow operation opens in Magnolia


SEATTLE -- It is one of Seattle's most sought-after neighborhoods -- beautiful houses, incredible views.

And now it's home to Seattle's first legal recreational marijuana-growing operation.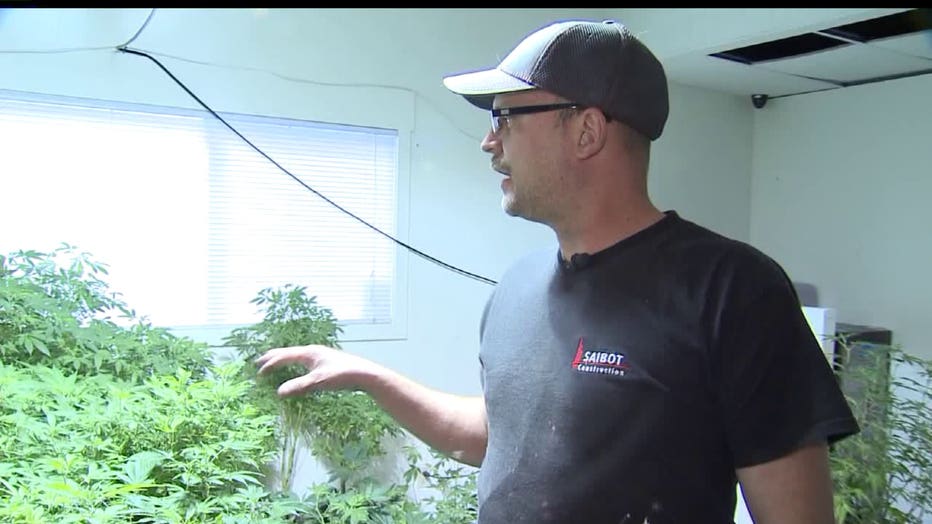 Phillip Tobias, owner of Sea of Green Farms, the first legal recreational pot grow in Seattle, points to his crop in his Magnolia facility and says, "We have almost 35, 30 different strains in here." (Photo: KCPQ-TV)


"We have almost 35, 30 different strains in here," Phillip Tobias, owner of the Sea of Green Farms, said Tuesday.  "Most of them in this room are high CBG strains for medical purposes."

Sea of Green Farms is located in an industrial area near the corner of 23rd and Commodore.

The CBG strain won't get you high, but they have other strains that will.

Tobias said he's in the business for just two reasons.

"There's a lot of potential, a lot of profit to be made as far as growing marijuana. I have a passion for growing these plants, and getting the medication people want," Tobias said.

He added that he chose Magnolia because of unlimited possibilities.

It is one of only three of areas in Seattle where farmers can grow as much marijuana as they want -- that's because it is beyond the 1,000-foot buffer from anything related to children.

Plus it is industrial and commercial.

Tobias said he only wants to be a good businessman and a good neighbor in Magnolia.

"We try to build a good relationship with everybody so we don't have any problems as far as being the bad person in the neighborhood," Tobias said.

When voters made recreational pot legal, everyone knew grow operations would soon follow.

People that Q13 FOX News asked about the business in Magnolia say they don't have a problem with their new neighbor.

"It's kind of a surprise that it's on Magnolia, but it was going to happen and hopefully it will be good for the economy," neighbor Marshall Harnish said.

"It's inevitable. It was going to happen. As long as it is regulated … it was bound to happen. I don't have an issue with it," neighbor Jerry Montgomery said.

Already, Sea of Green Farms has expansion plans: They want to grow to 7,000 square feet and add a greenhouse on the roof.