SPU students pray, talk of 'shock, sadness' at campus shooting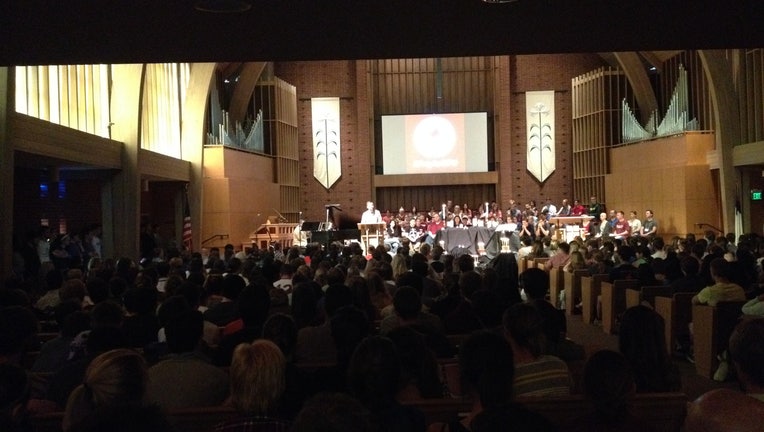 article
SEATTLE -- Inside The First Free Methodist Church; Seattle Pacific University students gathered to pray -- and to be together -- after a shooting at the school left one student dead and two others wounded.

"If there ever was a time to rely on that faith in God's sustenance and support it is now," SPU President Daniel Martin said.

It was a moving vigil with prayer and songs of faith.

There was an overflow crowd, standing room only.

They just wanted to be together in this time of crisis.

Outside on the SPU Loop, some of those who couldn't get inside came together to pray on the lawn.

There is a bond between SPU students and a faith in all that is that is good.

Something so bad shocks them to the core.

"There is a lot of shock and a lot of sadness for all the victims and their families and just for our community.  We're really a family here," SPU student Whitney Dibble said.

They are all Christians and they are taught to forgive and show compassion, even when compassion is difficult.

"I feel sorry for everyone involved.  I feel sorry for the guy who did it.  He must be in a really dark place," SPU student Jacob Kelley said.

A tragedy like this is a life-changing event.

Students say it already feels different, but that they won't let it change how they live their lives or their faith in God.

"I think it's going to change it in a more supportive and helpful way, like people are going to actually come together and realize how life is really fragile and we have to be thankful for every moment that we're here," SPU student Emma Keys said.

"I have a lot of faith in this community and I know we're going to come together and with God's help we're going to get through it together somehow," SPU student Whitney Dibble said.

There will be another community vigil Friday at noon.The exact location is yet to be determined.