Sunny but brrr ... cold in the mornings


SEATTLE -- The rain will be replaced by dry but cold air. Lows will drop below freezing for most.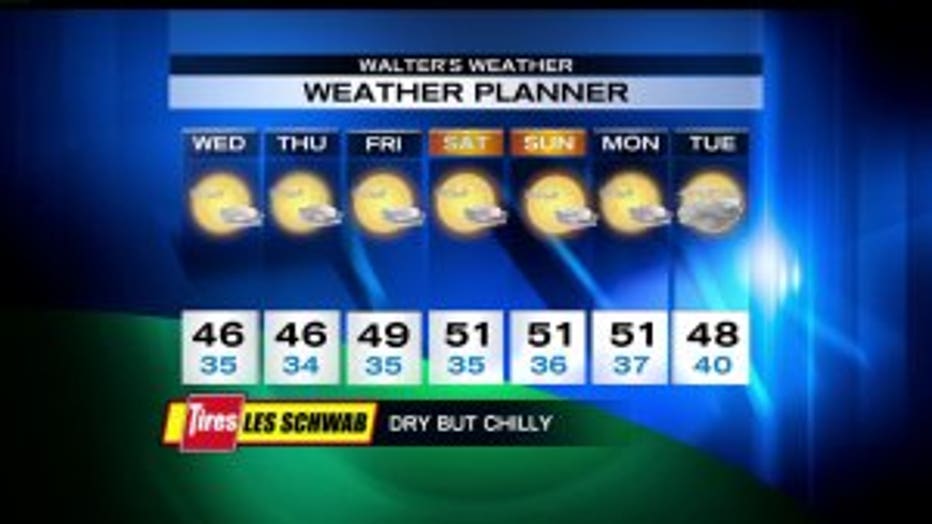 Wednesday through Sunday looks dry with lots of sunshine but the morning will be very chilly with lows around 30 degrees or colder. (Seattle stays above freezing due to the urban heat island). Give yourself some extra time getting into work for the morning commute. You'll need your ice scrapers.

The main freeways will NOT be Icy but some side roads can get slick especially Thursday morning. The days will be sunny with highs near 45. Right now, no rain in sight.