Suspects in robbery crash car outside preschool in Olympia, escape on foot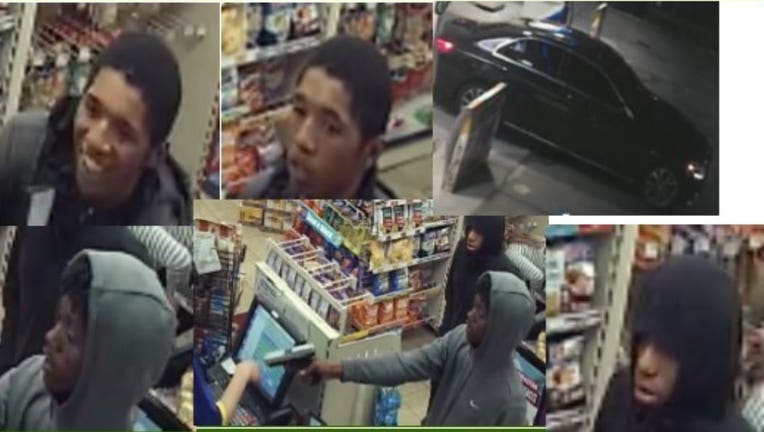 article


OLYMPIA, Wash. -- Thurston County sheriff's detectives are asking for the public's help to identify armed robbery suspects who they say hit the Grand Mound AM/PM early Tuesday morning, led the State Patrol on a vehicle chase into Olympia and then crashed outside a preschool before escaping.

At about 4:20 a.m., two young men entered the store wearing hoodies. One suspect pointed a semi-automatic handgun at the clerk and demanded money. The guy with the gun was wearing a gray hoodie with a  Nike symbol, and he was wearing blue jeans. The second suspect was wearing a black hoodie and black pants. Both men arrived in a black vehicle parked in the parking lot. The vehicle is believed to be a Mercedes.




The driver and the vehicle are pictured at the top of the photo montage. The two young men that committed the robbery were his passengers and are pictured on the bottom, sheriff's detective said.

After robbing the store, the suspects were spotted in a Mercedes later in the day by a State Patrol trooper, who tried to pull them over. A chase began and the suspects drove into Olympia.

Late Tuesday afternoon, the suspects crashed the car into a trailer in the front yard of A Child's Dream Preschool at 1705 Division St. NW in Olympia and took off running, the sheriff's office said. They eluded a K-9 track.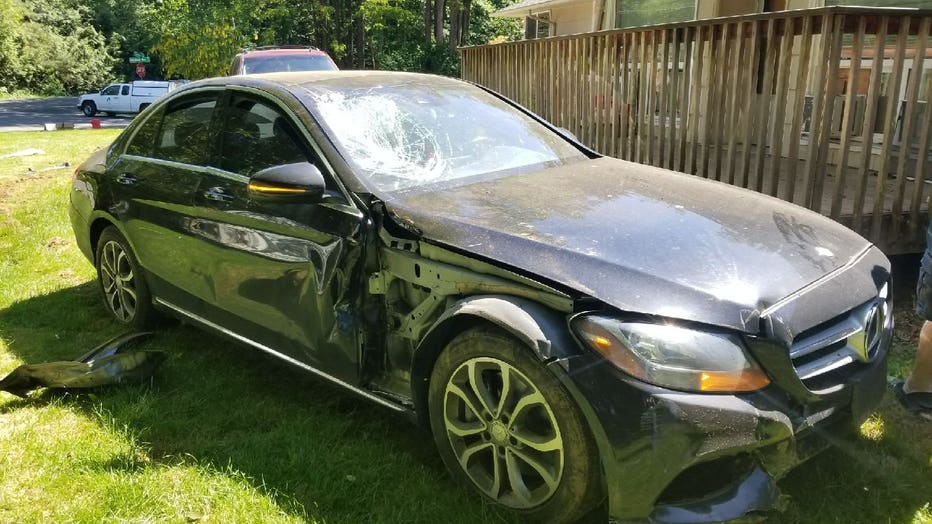 The owner of the preschool says all of the children were inside at the time and no one was injured. Four public schools in the area were also placed into lockdown during the police search.

If you know who any of the suspects are or have any information regarding the robbery, please contact Detective Oplinger at (360) 786-5746 or Dispatch at (360) 704-2740. Case # 18-002719-05. You can also call Crime Stoppers at 1-800-222-TIPS or use the P3 Tips App on your phone.