"To someone on the street, a clean pair of socks, that makes a difference," says organizer of 'Operation Backpacks For The Homeless'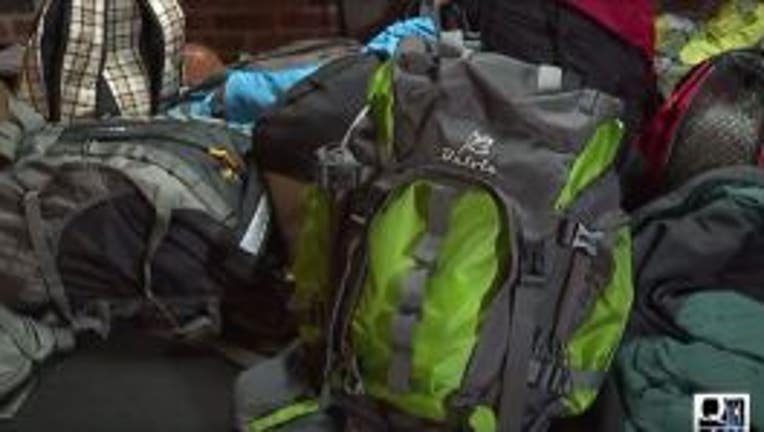 article
RENTON - Melanie and Vinks McIntire are on a mission to get as many backpacks as possible by the end of the month to distribute to the homeless.  They are asking for backpacks and goods to be stuffed into them. Items such as hygiene products, blankets, sleeping bags, warm coats, gloves, beanies, ready to eat snacks and socks. "They don't always have that option for a clean pair of socks or a warm jacket. We're trying to give as many people that option as possible that option. I mean, to someone on the street, a clean pair of socks, that makes a difference in just the day alone," said McIntire.

A fundraising concert will be held in Tacoma on Friday, Jan 29th for Operation Backpacks For The Homeless. Musical acts including Wyatt Olney and the Wreckage, The Glenn Cannon Blues Trio, Jim Marcotte and the Breakthrough and The 11th Hour Orchestra will perform at Louie G's at 5219 Pacific Hwy E in Tacoma. The benefit starts at 5pm with music at 8pm.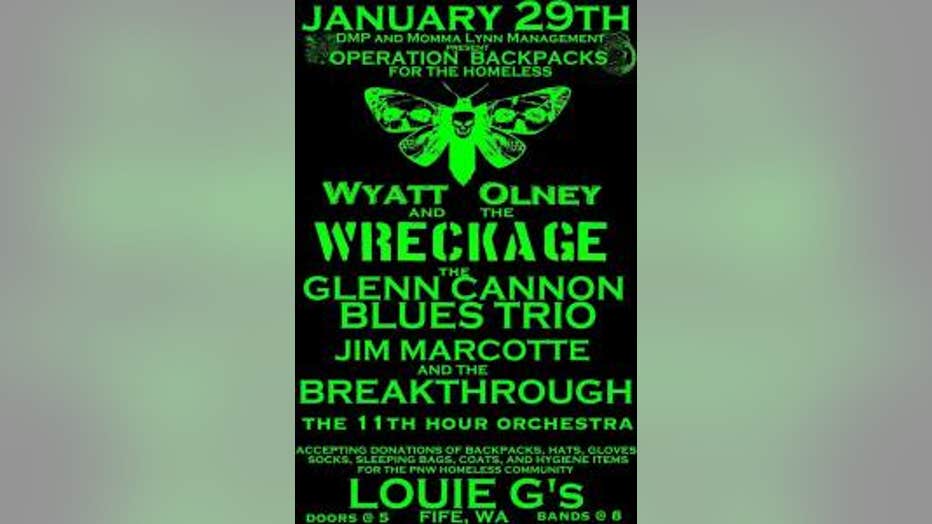 You may contact Operation Backpacks For The Homeless at 425-584-7149 or text Vinks personally at 253-883-9430 for details on how to make a donations. They will be having his and hers boxes and some kid's items as well. They can also arrange to pick up your donations. Thank you all for showing compassion to those on the streets!!