Van, Metro bus collision in Seattle leaves 3 injured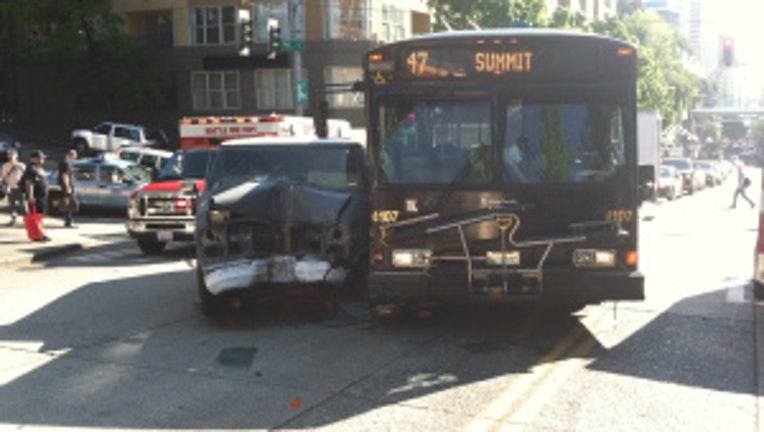 article
SEATTLE --  A van collided with a Metro bus at Boren Avenue and Pike Street Wednesday afternoon, injuring three people, two seriously, police said.

Witnesses told police that the Chevy van ran a red light and crash into the right front corner of the Metro bus, which was traveling eastbound on Pike Street and crossing Boren Avenue.

"The adult male driver and adult female front-seat passenger of the van were transported to Harborview Medical Center by medics with life-threatening injuries," police said.

"One adult female passenger on the Metro bus was transported by ambulance to an area hospital for treatment of non-life-threatening injuries," police added.

Police were investigating the accident.