What color is this dress? The Internet is having a meltdown
There's a fierce debate taking over the Internet -- and if you haven't heard about "the dress," you probably will soon.

Tumblr user swiked uploaded a photo of a dress on Wednesday and asked:

"Guys please help me - is this dress white and gold, or blue and black? Me and my friends can't agree..."



The image quickly went viral with some saying the dress is blue and black while others insist it's white and gold. But how can this be?

Many have theorized the cones and rods in our eyes cause some people to see blue and black while others will see white and gold. But the jury is still out on the official explanation.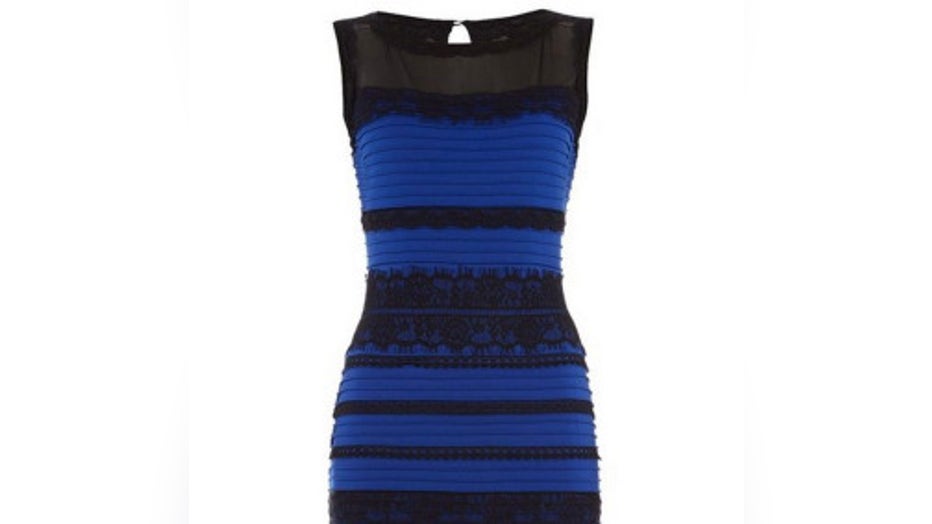 Roman Women's Lace Detail Bodycon Dress Royal Blue (Amazon)


The dress can be found on Amazon and is listed as "royal blue," which likely proves the over exposure of the viral image is what's causing the disagreement.

The dress currently has two reviews on Amazon, but this review likely sums up the Internet's frustration:

"this dress made me lose all of my friends and now I am so lonely."

Now let's settle this:




---