WSP: Trooper struck by car, killed during pursuit on I-5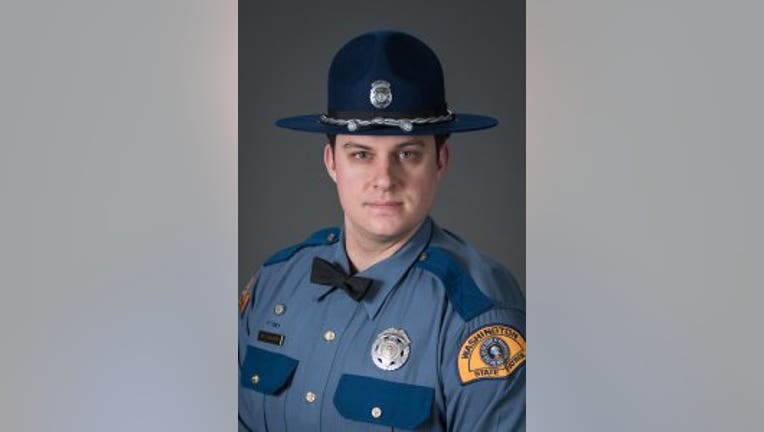 article


CHEHALIS, Wash. -- Authorities say a 28-year-old Washington State Patrol trooper died Tuesday after being hit by a car in Chehalis.

Officials said Tuesday evening that Trooper Justin Schaffer was trying to deploy spike strips during a police chase when the suspect struck him with a car. He was hospitalized and later died.

The crash happened on southbound I-5 at milepost 79 near Chamber Way. The chase continued for several miles until the suspect crashed into a light pole.

He later surrendered to police and was taken into custody.

Investigators say the chase happened because the suspect was wanted for a robbery that happened earlier in the week. Lieutenant Ray Brady with the Thurston County Sheriff's Office says the suspect went into the Pacific Mini Mart on the 9100 block of Pacific.

Brady says the suspect walked out of the store without paying for a bottle of lighter fluid. The woman working at the store walked out to take pictures of the suspect's truck, and Brady says the suspect pulled out a stun gun and threatened her.

Investigators say the suspect now faces charges of vehicular homicide.

No other officers were injured during the pursuit.

Schaffer had been with the state patrol for seven years, officials said. For the last two years, he worked as a certified K9 handler to his partner, Frankie.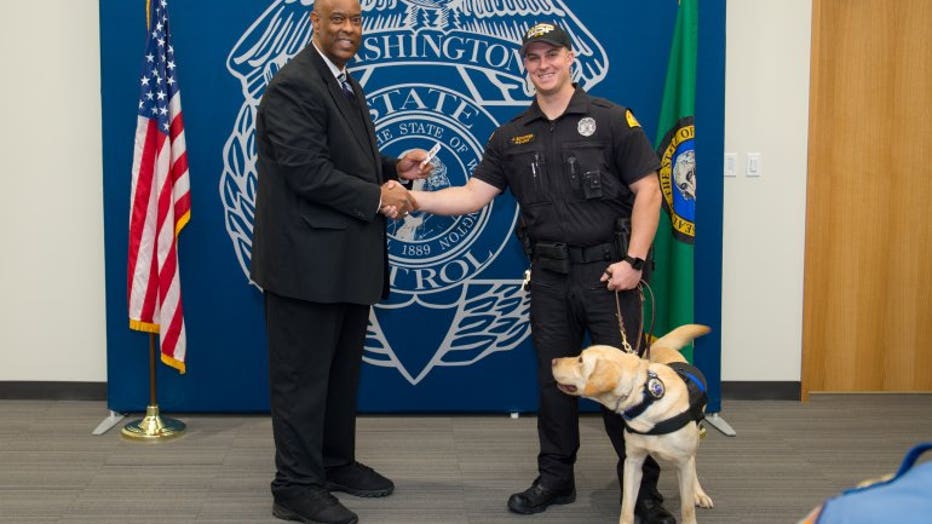 Trooper Justin Schaffer (WSP)


The southbound lanes of I-5 were blocked in the area but have since reopened.




Schaffer is the 30th member of Washington State Patrol's 99 year history to die in the line of duty.

He is survived by his wife, Sandra, his parents, and his brother, Brandon.

A memorial service for Schaffer is pending because of restrictions on public gatherings due to the coronavirus. Washington State Patrol is working with Schaffer's family to come up with an appropriate way to honor his service.