Seattle weather: Warm sunshine to end the week
SEATTLE - A ridge of high pressure will bring warmer and sunnier weather to Western Washington the next two days. 
It's going to be a beautiful afternoon with warm sunshine. Highs will top out in the mid 70s Thursday.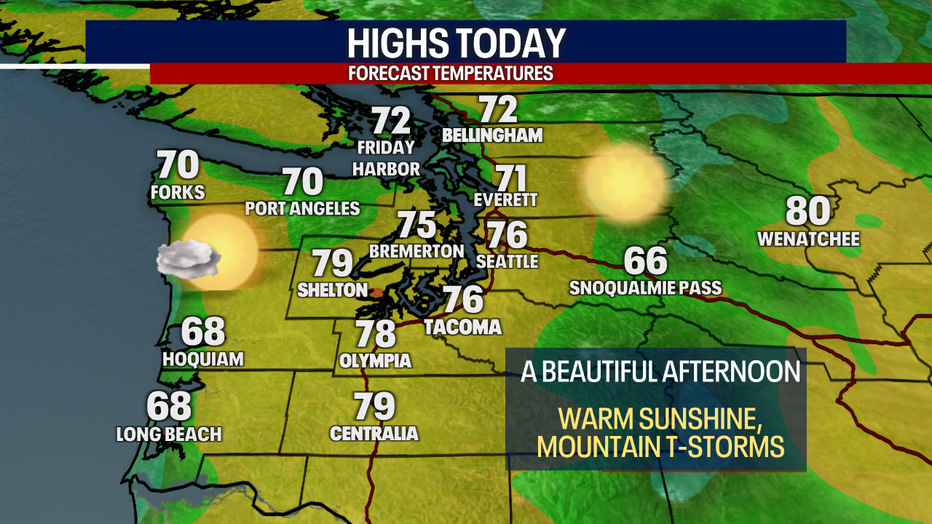 There is a chance of thunderstorms in the Cascades this afternoon and evening. Thunderstorms could roll off into the western Cascade foothills.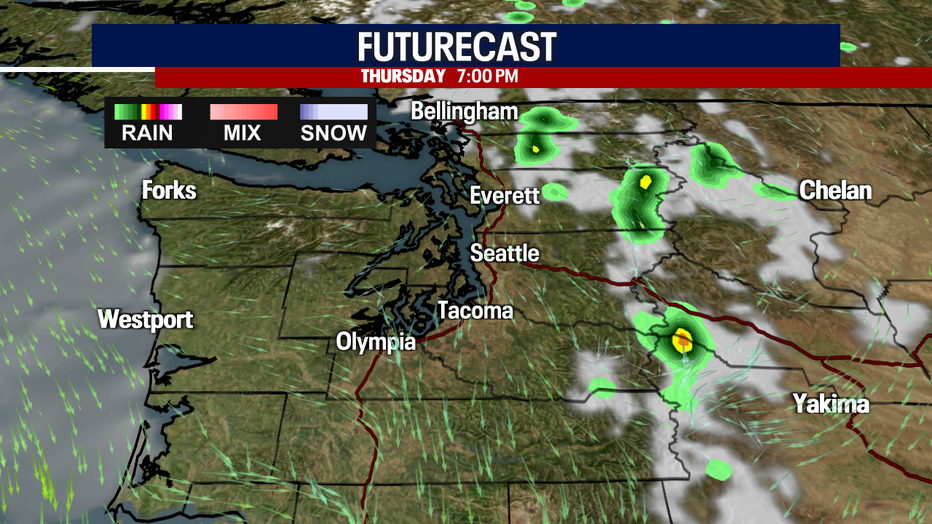 It's going to be a busy sports weekend in Seattle. The Storm return home on Friday at Climate Pledge Arena. The Mariners are at home all weekend long. Ol Reign and the Seattle Sounders will also be taking the pitch Saturday. Weekend temps will be cooler, but still very nice.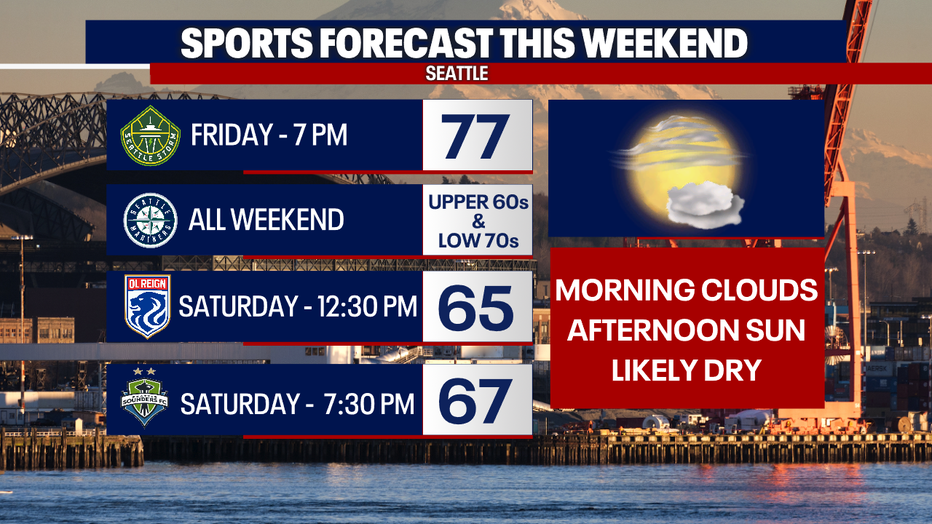 The long range forecast will keep us dry through at least the middle of next week. Temps will stay at or above average as well.
Enjoy the beautiful weather ahead!