20-mile 'road-rage' chase ends in crash with toddler on board


SEATTLE -- Two men were behind bars Thursday after a wild case of alleged road rage along Interstate 90 when, police said, one driver chased another at high speeds for nearly 20 miles before both vehicles careened off the freeway and rolled over several times.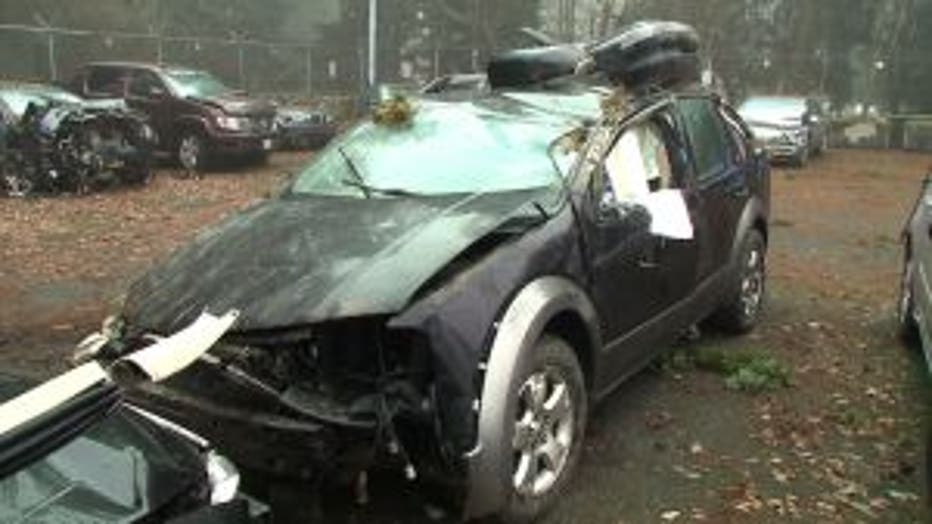 Even more terrifying in this case -- a 2-year-old boy was inside one of the vehicles.

The chase began in North Bend Wednesday night and ended near Sammamish. The two vehicles were smashing into each other over and over again before they finally crashed.

The boy wasn't hurt in the accident, but one of the drivers was sent to the hospital.

"It's remarkable that nobody was more seriously injured," said Sgt. Donovan Daly with the Washington State Patrol.

Three people were inside a Ford Freestyle crossover; a man, a woman and a 2-year-old boy.

Cops say everything was going fine until the woman's boyfriend, who was driving a Ford Explorer, spotted them on the freeway.

"Once he saw her go by, he started following them and that's when the road rage started," said Daly.

For nearly 20 miles, the two vehicles repeatedly smashed into each other at speeds nearing 100 mph, and police were flooded with calls to 911.

The crash ended when both the SUV and the Freestyle rolled into the median near Mile Post 13. Police say the driver of the Freestyle took off running.

But the suspect didn't get very far; cops cuffed him and then took him to the hospital.

"He made it quite a few miles before a Bellevue K-9 unit was able to find him," said Daly.

The drivers were arrested and booked into jail early Thursday. They both could be facing charges such as first-degree assault, reckless endangerment and reckless driving.

Both men are expected to make their first court appearances on Friday.