2,000 tons of recycling are landfilled against King County code


SEATTLE -- Across the country, China's stricter requirements on scrap imports has upended operations for many recycling companies. The material being collected simply has no place to go. Because of this, a company that collected recycling in Western Washington, Republic Services, sent tons of paper you recycled to a landfill.

PAPER PILING UP

The problem dates back to last year. China implemented the 'National Sword' setting in place new restrictions on recycling that made it virtually impossible for the U.S. to ship its collected paper and plastic to its number one customer, China.

This dramatically impacted Republic Services sorting facility in Seattle's Sodo neighborhood, the largest sorting facility in the region that processes much of Western Washington's recycling, including Seattle's.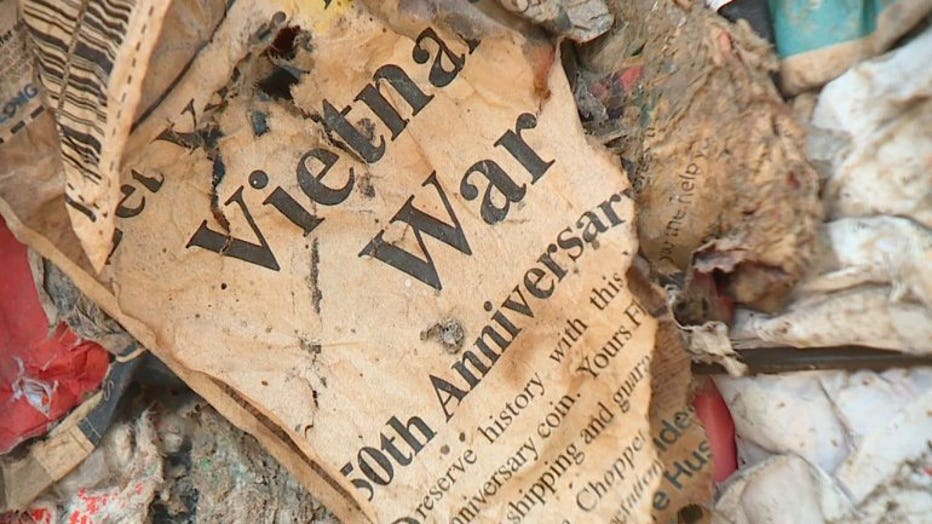 Recycled mixed paper like this sat outside Republic Services SODO facility this winter because of the China Sword. Republic Services said the paper got wet and degraded, making it unrecyclable.


"We had a significant slowdown in movement and the materials sat outside for an extended period of time," said Pete Keller, vice president of recycling and customer solutions at Republic Services.

This biggest problem was paper. With no market to sell to, it began to pile up at the Sodo facility this winter. Some of it sat outside. Eventually, it got wet and deteriorated. Keller says that made the paper unrecyclable.

"They were degraded to the point where we couldn't find an end market at any price, at any cost," said Keller.

REQUEST TO LANDFILL

Keller said Republic Services was concerned the stacks of damaged paper could fall on staff or light on fire. Therefore, this winter they made a request from 24 municipalities for the unthinkable, something Keller said his company never wanted to do, to dispose of the damaged paper in a landfill.

"Just had to get it out of here for operational purposes and safety purposes," said Keller.



Twenty-two municipalities granted permission to the company to landfill the paper to varying degrees. Seattle and King County were the only municipalities to refuse the request. King County said it denied the request because it wanted more information about how the paper became degraded.

"I guess we wanted to have more conversation about how did it get to the point of unmarketable? Was there a way to keep it inside? Was there a way to store the material somewhere else?" said Jeff Gaisford, the recycling and environmental services manager for King County Solid Waste. "We wanted to have more of a dialogue before we just said no."

The city of Seattle provided a slightly different reason. They noted that Republic Services was the only company to make this type of request.

"We kind of did a market check, like what is happening in the other facilities," said Hans Van Dusen, solid waste contracts manager for the city of Seattle. "If we see the material being moved from all the other facilities, we feel like it's reasonable to ask our vendor to move the material as well."

AGAINST COUNTY CODE

Despite being told not to landfill the paper, this winter Republic Services sent the paper to their private landfill in south-central Washington, going against King County code.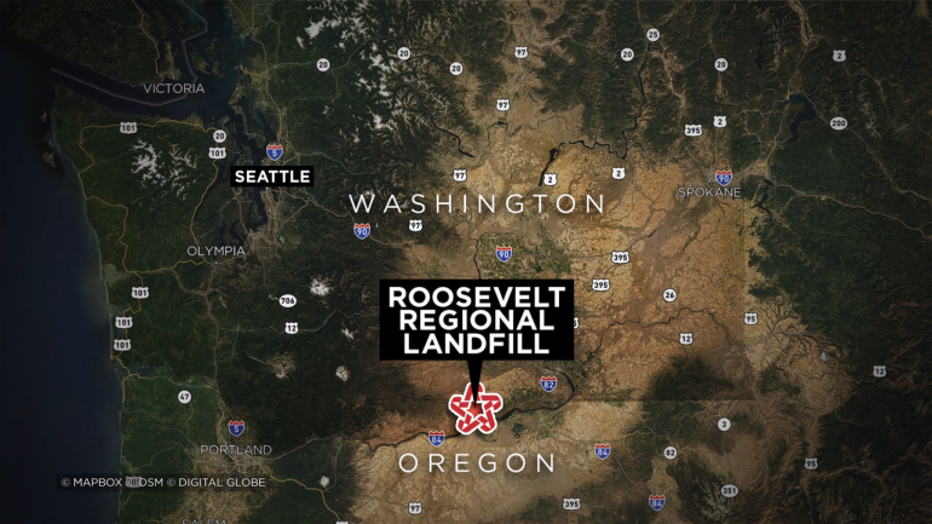 "Anything that came from our partner cities should not have gone to their landfill," said Gaisford.

According to the code, if a company wants to landfill recycling collected anywhere in King County, they need to dispose of it in King County's landfill, and they can only do that with King County's permission, no matter what 22 other cities said.

"We had to do it," said Keller.

King County was not immediately aware the paper had been landfilled.

In May, the Director of King County Solid Waste Pat Mclaughlin addressed the King County Council about the impacts of the China Sword, telling the council no recycling from King County had been landfilled. At the time, they didn't know what Republic had done.

KING COUNTY FINDS OUT

King County said they became aware when Republic Services publicly addressed the landfilled paper. According to a spokesperson, they were made aware through news articles done in trade magazines and an article published at the end of May by The New York Times.



On June 1, King County sent a letter to Republic Services condemning the move.

"This is a new situation for all of us and we're still trying to work through how we should be handling this for all of us," said Gaisford.

REPUBLIC'S RESPONSE

Republic Services is standing by its decision, adamant that landfilling the paper was their only choice, and if they're punished for it, so be it.

"We're not going to put our people at risk. We're not going to put our assets at risk, just can't do it and we'll deal with the consequences on the backside of that," said Keller.

Keller said he hopes the days of landfilling recycling are behind them, but in this unstable market, they're not ruling it out. King County's position on the issue remains steadfast, they don't want any collected recycling ending up in landfills, private or public.

"We're working to not let it happen again," said Gaisford.

NO REGULATORY AUTHORITY

Q13 Fox asked King County why it was not aware Republic Services landfilled some of its recycled paper until months later.

Doug Williams, a spokesperson for King County's Solid Waste Department, said: "It's complicated."

Williams added that King County had no "regulatory authority" over recycling companies like Republic Services; in fact, no one does. Instead, relationships between governments and recyclers are all controlled by contracts. Having only a contractual relationship, according to Williams, hasn't been an issue in the past, because there hasn't been the China Sword in the past. King County says they are doing their due diligence to determine what happened, why it happened and to not let it happen again.

It's unclear at the moment if any other collected recyclables have been landfilled. The Washington State Department of Ecology does monitor this but staff could not give an answer. According to the Department of Ecology, reporting on this is required annually so staff won't know for months whether the China Sword issue forced other recyclers to landfill collected materials.