Bryan Kohberger's defense claims Idaho murders suspect has 'no connection' with victims
Bryan Kohberger's defense team tore into prosecutors' DNA collection, use of genetic genealogy and tracking of a white sedan that allegedly linked their client to the murders of four University of Idaho students.
DNA from three other unidentified males was found at the crime scene, including on a glove found outside the Moscow, Idaho, home where Kaylee Goncalves, 21; Madison Mogen, 21; Xana Kernodle, 20; and Ethan Chapin, 20, were killed in November, according to the June 22 court filing.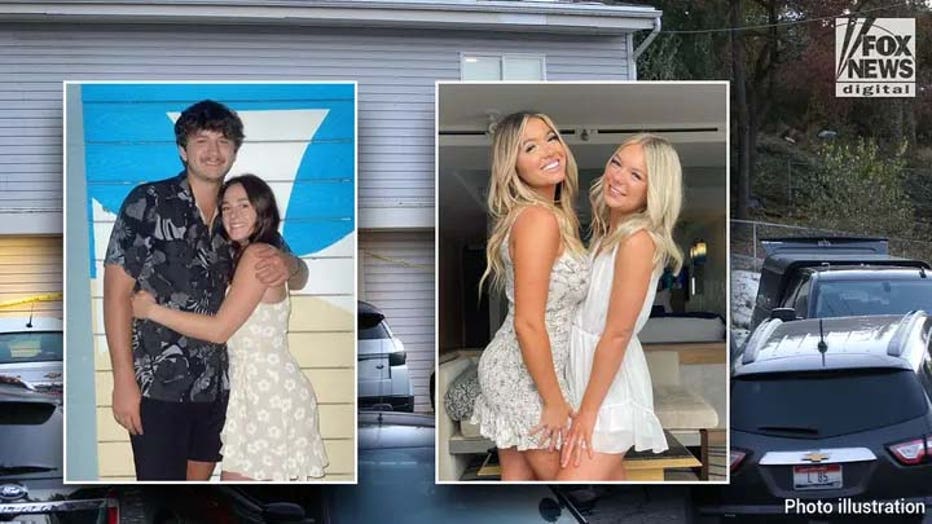 A split photo showing the crime scene and the victims, University of Idaho students Ethan Chapin, Xana Kernodle, Madison Mogen and Kaylee Goncalves. (Derek Shook for Fox News Digital | Instagram | @xanakernodle/@kayleegoncalves)
"It remains unclear what the police first relied on in focusing their investigation on Mr. Kohberger," his lawyers wrote in court documents that challenged law enforcement's use of genetic genealogy and questioned how police knew to look for a white Elantra. 
"No matter what came first, the car or the genetic genealogy, the investigation has provided precious little," Kohberger's defense team argued. "There is no connection between Mr. Kohberger and the victims."
Kohberger's lawyers said they are "unaware of what testing, if any, was conducted" on those three DNA samples, the court document says.
He is accused of killing four Idaho students in an off-campus rental home on Nov. 13, 2022.
The prosecution's latest filing detailed how authorities came to believe DNA from a knife sheath found near Mogen's body belonged to Kohberger, which was a "statistical match" to DNA from a cheek swab after his arrest.
Police used relatively new and publicly available investigative genetic genealogy techniques, according to the court documents, and the FBI began checking the sample against publicly available DNA databases and subscription-only archives exclusive to law enforcement.
Ultimately, investigators developed a lead and collected a DNA sample from the trash outside the Kohbergers' Pennsylvania home, found a familial match and collected samples directly from the suspect after his arrest. 
However, the defense questioned how law enforcement narrowed the focus to Kohberger and argued prosecutors do not have a right to FBI data unearthed through genetic genealogy sites.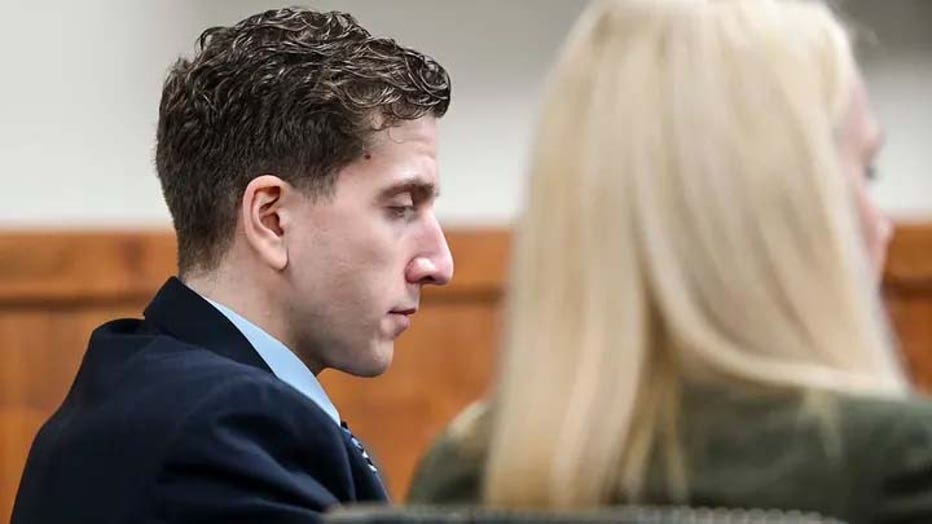 Bryan Kohberger listens during a motion hearing in Latah County District Court, Friday, June 9, 2023, in Moscow, Idaho. (Zach Wilkinson/Moscow-Pullman Daily News via AP, Pool)
They claimed prosecutors are purposely withholding details of the genetic genealogy profile that was created. 
"A massive investigation came to focus on (Kohberger) and (Kohberger) alone," his defense team argued. "The State appears to be trying to hide its original domino such that he cannot discover why."
In last week's filing, the defense argued this information should be released in detail. 
"In essence, through the lack of disclosure and their motion to protect the genetic genealogy investigation, the State is hiding its entire case."
Kohberger has been held in jail without bail since he was arrested at his parents' home in Pennsylvania in late December. 
A judge has entered not guilty pleas for Kohberger in his case. His trial is scheduled to begin on Oct. 2, and he could face the death penalty if he is convicted.