Caller to 911: There's a monkey on my neighbor's mailbox ... eating mail
SANFORD, Fla. -- Police are used to getting a variety of emergency calls, but nothing could have prepared officers for this.

Around 8 a.m. Monday, Sanford police received word that there was a monkey sitting on top of a mailbox eating mail.

Officers responded to the Hidden Lakes subdivision to check things out. And sure enough, there was the monkey -- just as described.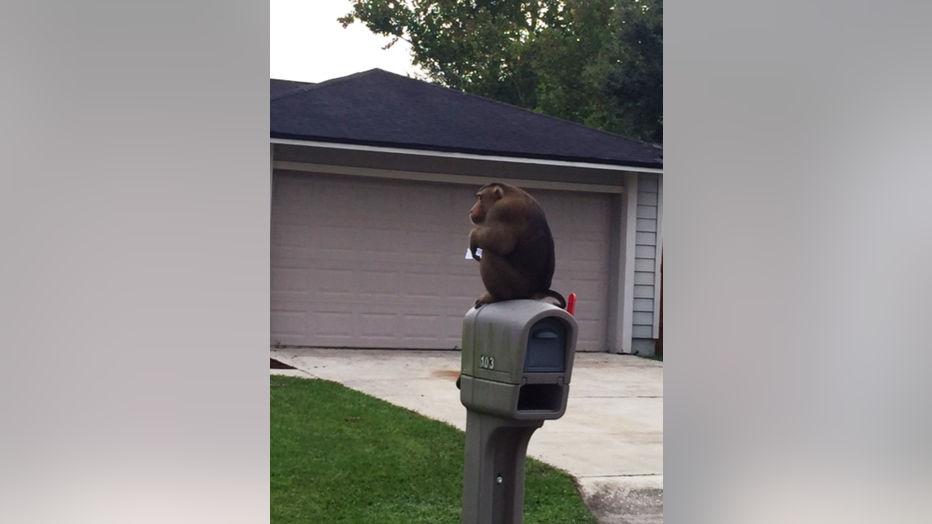 Officers said they the monkey, later identified as Zeek, spotted one of the patrol cars and decided to check it out.

Sanford P.D. captured video as the monkey pulled the molding off of the patrol car.




Apparently the monkey is somebody's pet. Officers said they were able to distract Zeek with a water bottle until his owner could arrive to pick him up.



Officials told CBS News that five officers and the Florida Fish and Wildlife Conservation Commission responded to the call.